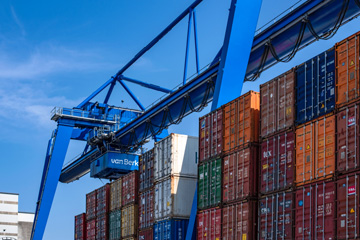 WHAT IS A DISTRIBUTION AGREEMENT UNDER DUTCH LAW?
A distribution agreement under Dutch law is an agreement between the trader (sales intermediary) and the supplier or manufacturer. The trader (wholesaler-retailer) is involved in the sales distribution of the supplier or manufacturer. The dealer is the distributor of the supplier or manufacturer. Our distribution agreement lawyers in the Netherlands have a lot of experience in drafting distribution agreements and will be happy to help you in Holland.
HOW CAN I TERMINATE A DISTRIBUTION AGREEMENT?
If, on the other hand, you conclude a distribution agreement for an indefinite period of time, it can generally be terminated at any time. The period within which the distribution contract can be terminated depends on the circumstances of the individual case, such as the duration of the distribution contract. In some cases, however, there must be serious reasons for an effective termination of a distribution agreement. There is a lot of Dutch case law on this subject and the lawyers at MAAK Advocaten will be happy to assist you in implementing a legally effective termination that is suitable for your case.
WHICH CLAUSES BELONG IN A DISTRIBUTION AGREEMENT?
One of the contractual partners can be any type of distributor. A distribution agreement in the Netherlands is often a framework agreement under which the individual sales agreements hang. It is a continuing obligation for a longer-term cooperation, but these are not regulated separately by law in the Netherlands. Therefore, there are different variants of distribution agreements. Essentially, a distribution agreement regulates the cooperation between a manufacturing company and a distribution partner.
Get in Touch with Our Experienced Legal Team in Holland
If you have any questions or require legal assistance about a distribution agreement, please don't hesitate to reach out to our knowledgeable and dedicated team at our Dutch law firm. We are committed to providing exceptional legal services and personalized attention to address your unique needs. You can contact us through our website, via email, or by phone. Our friendly and professional staff will be more than happy to assist you and schedule a consultation with one of our expert attorneys in the Netherlands, for example a Dutch litigation attorney or contract lawyer in the Netherlands in Amsterdam. We look forward to the opportunity to help you navigate the complexities of the legal landscape and achieve the best possible outcomes for your case.
The content provided on this legal blog is intended for general informational purposes only and should not be construed as legal advice or a substitute for professional legal counsel. While we strive to ensure the accuracy and timeliness of the information presented, we cannot guarantee its completeness or applicability to your specific circumstances. We encourage you to consult with a qualified attorney for advice regarding your individual legal matters. The content on this blog may be subject to changes or updates without notice, and we disclaim any responsibility for any errors or omissions in the information provided.