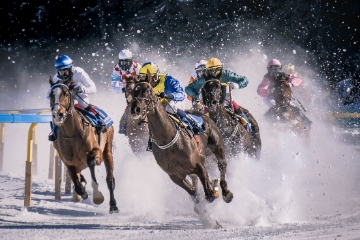 Equine Law is a legal field encompassing all legalities linked to horses, encompassing activities like horse-trading, equestrian sports, equine businesses, and facility management. It focuses on regulating interactions, resolving disputes, and ensuring ethical treatment of horses.
At the Dutch law firm for equine law, MAAK Advocaten, we believe in empowering horse enthusiasts and professionals with the knowledge they need to thrive in the equestrian world. As avid horse lovers ourselves, we understand the importance of comprehensive legal guidance tailored specifically to the unique legal needs of the horse community. As dedicated Dutch equine attorneys, we bring you this informative guide on Dutch equine law.
Unraveling the Complexity of Dutch Equine Law
Equine law in the Netherlands is a specialized field that encompasses a wide range of legal matters, serving the diverse needs of individuals and organizations involved in the horse industry. As a Dutch equine attorney, Maud van den Berg offers her expertise to clients across the Netherlands and other jurisdictions, catering to both horse owners and seasoned professionals at national and international levels. Her multifaceted background as a Dutch specialist lawyer for horse law, equine professional, and Dutch advocate allows her to provide unparalleled insight into the intricacies of equine law in Holland (and abroad).
Addressing Legal Needs in the Dutch and international Horse Community
The horse industry in the Netherlands is a vibrant tapestry, woven together by a myriad of roles and responsibilities. From horse trainers in Holland and riding instructors in the Netherlands to boarding barn owners and breeders, each entity within this ecosystem faces unique legal challenges. At our Dutch law firm, we recognize the importance of understanding these diverse legal needs and providing tailored solutions to safeguard the interests of every individual and business involved and support them in the Netherlands.
Business Law: Establishing a Solid Foundation
In the horse industry, where transactions and agreements are commonplace, having clear and enforceable contracts is essential. While the tradition of conducting business "on a handshake" persists, it often leads to conflicts and misunderstandings. Maud's expertise in business law allows her to assist horse professionals in drafting legally sound contracts, such as boarding contracts, sales contracts, breeding contracts under Dutch law, and liability releases. By formalizing these Dutch law agreements, all parties involved can ensure a shared understanding, minimizing the risk of legal disputes in the Netherlands.
Moreover, many horse enthusiasts possess a deep understanding of horses but lack the same level of expertise when it comes to the business side of their profession. As an equine attorney, Maud offers valuable consulting services to assist equine business owners in selecting the appropriate business structure and establishing a solid foundation for their ventures. With her guidance, you can navigate the complexities of business law and ensure the long-term success of your equestrian enterprise.
Trademark Law: Protecting Your Brand Identity in europe
In an increasingly competitive marketplace, it's crucial to safeguard your brand identity. Whether you're an established business or an up-and-coming equestrian entrepreneur, registering your business name, logo, slogan, or other distinctive elements can provide legal protection and help differentiate your enterprise from others.
The Importance of Dutch equine law
Dutch equine law is a niche field, with only a select number of attorneys specializing in this area. To provide effective legal counsel, an equine attorney in the Netherlands must possess not only legal expertise but also a deep understanding of the horse industry. Maud's extensive experience, spanning many years, grants her unparalleled insight into the myriad scenarios that can arise within the equestrian world. Her personal involvement with horses, combined with her legal acumen, enables her to craft proactive solutions and mitigate potential legal issues.
Preventive Equine Law: Avoiding Litigation through Expert Guidance
At MAAK Advocaten, we believe that prevention is better than cure, especially when it comes to legal matters. Maud practices preventive equine law, working closely with clients to identify and address potential issues before they escalate into costly litigation. As a horse professional in the Netherlands and an experienced Dutch attorney, she possesses an innate understanding of the unique challenges faced by horse enthusiasts. You won't have to waste time explaining basic concepts; Other than some "experienced" Dutch attorneys, who pretend to have relevant experience in horse law, Maud already speaks the language of horse people, allowing for seamless communication and swift resolution of legal concerns in the Netherlands.
Conclusion
Equine law is a multifaceted field that plays a vital role in supporting the horse community. Through her extensive experience and deep understanding of the industry, Maud offers expert legal guidance to individuals and businesses involved in the equestrian world. Whether you require assistance with poor performance, ownership of a horse, business law, or Dutch litigation matters, Maud's expertise can help you navigate the legal intricacies of the horse industry. At MAAK advocaten, we are committed to empowering horse enthusiasts and professionals, ensuring their legal needs are met with the utmost professionalism and understanding.
Get in Touch with our Dutch equine law firm
If you have any questions or require legal assistance regarding the role and importance of equine law in the Netherlands, please don't hesitate to reach out to our knowledgeable and dedicated team at our Dutch law firm. Our Dutch lawyers are committed to providing exceptional legal services and personalized attention to address your unique needs. You can contact us through our website, via email, or by phone. Our friendly and professional staff will be more than happy to assist you and schedule a consultation with one of our expert attorneys in the Netherlands, for example a Dutch litigation attorney or contract lawyer in the Netherlands in Amsterdam. We look forward to the opportunity to help you navigate the complexities of the legal landscape and achieve the best possible outcomes for your case.
Contact person: Maud van den Berg | attorney-at-law
Office number: +31 (0)20 – 210 31 38
mail@maakadvocaten.nl
The content provided on this legal blog is intended for general informational purposes only and should not be construed as legal advice or a substitute for professional legal counsel. While we strive to ensure the accuracy and timeliness of the information presented, we cannot guarantee its completeness or applicability to your specific circumstances. We encourage you to consult with a qualified attorney for advice regarding your individual legal matters. The content on this blog may be subject to changes or updates without notice, and we disclaim any responsibility for any errors or omissions in the information provided.