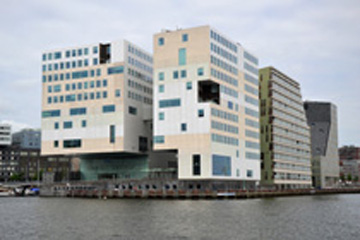 Discover comprehensive guidance on debt collection in the Netherlands, tailored to ensure efficient recovery while complying with Dutch regulations. Benefit from expert insights into local practices, statutory timelines, and the rights of both creditors and debtors. Navigate the Dutch collection landscape confidently and effectively.
One of MAAK's practice areas is debt collection in the Netherlands. You may be confronted by different customs and trading traditions when doing business with a Dutch partner. Due to differences in legislation in the Netherlands and language and cultural barriers, debt collection in the Netherlands can be more difficult for you than expected. Our litigation attorneys in the Netherlands explain the key issues. A summons is a demand for performance in the Netherlands. A bailiff can collect payment from a debtor if the debtor fails to pay the bill within the specified timeframe. Next, the debtor must file a complaint. The Dutch law allows a debtor the right to sue for nonpayment.
Our Debt recovery Process: A Meld of Expertise and Strategy
When you trust your claims to MAAK Advocaten, you're essentially choosing the finest Holland collection attorney services for debt recovery and investigation in Holland. Our structured approach combines legal knowledge with Dutch financial claim attorney expertise:
Summons Issuance: This initial notification, backed by Dutch payment default legal help, grants the debtor one final chance to clear outstanding amounts.
Accurate Interest and Cost Calculations: Relying on Netherlands commercial debt attorney expertise, we ascertain the exact interest and other costs due.
Multiple Recovery Routes: If debts persist, our Dutch overdue payment solicitor guidance ensures you have a gamut of legal options at your disposal.
Debt collection attorney in the Netherlands
Do you need a debt collection lawyer in Holland? Our team of debt collection attorneys in the Netherlands would be happy to be of assistance. Our team of specialized debt collection attorneys in the Netherlands has the experience that you require. We provide fast solutions and a pragmatic approach. We are responsive and dedicated to being successful for you or your company. A debt collection attorney in the Netherlands will first investigate if the debtor in the Netherlands still exists or has enough assets for execution purposes. Our team of attorneys for debt collection in the Netherlands can furthermore offer the following services:
form general terms and conditions
service agreements and business contracts
support and legal advice on Dutch law
assistance in the pre-legal phase with a letter of demand, pre-judgment attachments, petition for bankruptcy, legal proceedings in the Netherlands, including summary proceedings, interim relief proceedings, and civil court proceedings
How long does debt last in Netherlands?

The Netherlands has a limitation period 5 year for payment claims. This applies to all invoices that are due and payable. A summons is a demand for performance in the Netherlands. A bailiff can collect payment from a debtor if the debtor fails to pay the bill within the specified timeframe. Next, the process regarding debt collection in the Netherlands will be completed by filing a complaint against debtor. The Dutch law allows a debtor the right to sue for nonpayment.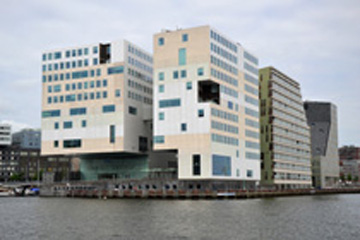 Dutch debt collection laws
The payment term for invoices in the Netherlands is 30 days. On 1 July 2022, the "Act from 30 March 2022", which modifies Book 6 of the Dutch Civil Code, was implemented, mandating a shorter statutory payment duration of 30 days. Under this legislation, large firms are required to settle the bills of small and medium-sized businesses (SMEs) within a 30-day window. debt collection attorney in the Netherlands can take legal action with you if your Dutch debtor fails pay within the agreed phase. In many cases, civil proceedings regarding debt collection in the Netherlands are swift and efficient in recovering unpaid invoices in Netherlands. You can find out more about Dutch debt collection laws from our Dutch lawyers.
The Critical Role of Debt Management in Business Stability
In the business landscape, the importance of Dutch overdue payment solicitors cannot be overstated. A consistent revenue stream is fundamental, and thus the significance of collection process in Holland emerges. Delayed or neglected invoices might destabilize an organization's finances. Therefore, adopting a proactive strategy, armed with Netherlandish bad debt lawyers, safeguards both financial health and corporate reputation.
Key Takeaways:
Netherlands debt collection laws accentuate the necessity of timely attention to outstanding invoices to maintain company stability.
Dutch payment default legal help stresses the balance between timely action and communication tone for optimal debt recovery.
Leveraging professional debt recovery services minimizes potential disputes, ensuring lasting business relationships.
Summons to payment by a Dutch attorney
Under Dutch law, it is often necessary to send a proper summons to payment to the debtor. Also known as a notification in default. The summons gives the debtor one more chance to pay the invoice. If you have already sent a proper reminder for payment, collection costs and interest in Holland can be claimed immediately. The exact amount of statutory interest or statutory commercial interest due to you and your customer and any extrajudicial collection costs owed, will depend on the agreements in place. If you have not yet sent a proper reminder for payment, note that debt collection in the Netherlands often starts with a reminder followed by the summons to payment.
Announcement of legal proceedings in the Netherlands
An announcement of legal proceedings in Holland is usually the best way to get your Dutch debtor to make a payment. Most valid cases will be accepted by the debtor once the proceedings are announced. A Dutch debt recovery agency can help you announce these proceedings. This will stop the collection process taking too long.
You should file legal action if your debtor refuses payment in the extrajudicial phase.
Proceedings for debt collection under Dutch law
First, you can initiate proceedings by having an attorney issue a summons. This can be either for a normal legal action (also known as action on the merits or summary proceedings) or interlocutory (or summarizing) proceedings (so called debt collection interlocutory proceedings) at the Interlocutory Court. To ensure that debt collection interlocutory proceedings are successful, your case must not be too complicated. This means that you should prove your claim quickly. Our litigation attorneys in Amsterdam will gladly inform you about the possibilities.
The Dutch court can quickly and efficiently collect unpaid invoices through debt collection proceedings. These proceedings usually take much less time to process than other proceedings. The court will usually issue a verdict in two weeks which can then be applied immediately. Simple claims are best served by debt collection proceedings.
summary Proceedings vs. ordinary proceedings
Our Dutch lawyers can initiate Dutch civil summary proceedings (in Dutch: "incassokortgeding") to recover your unpaid invoice in the Netherlands, regardless of whether there are disputed or undisputed claims. The debtor is then sued. The court may then order the debtor pay the claim. These proceedings allow for evidence to be presented in many different ways. Please be advised that there's a difference between the summary proceedings and proceedings on the merits in the Netherlands (in Dutch: "bodemprocedure"). Generally, the judge will usually try to reach an agreement between the parties in most cases. It also needs to be noted that this is usually a long process with simple civil procedures in the Netherlands taking anywhere from six to twelve months to complete. Complex cases may take up to two years and an appeal can then be filed by the debtor which may extend the case further.
Pre-judgment attention in Holland
In the Netherlands, it has been quite easy for a creditor to attach the assets of his debtor even before a court has determined that there is a (due-and payable) claim. This is known as the pre-judgment Arrest of Assets in the Netherlands. Once the court grants the claim, the creditor may recover his claim from the attached asset.
Bankruptcy proceedings in the Netherlands
One of the most efficient methods of collecting debt in the Netherlands is the bankruptcy petition under Dutch procedural law. It is not intended to make your debtor bankrupt, but to force them to pay. Many companies don't want to be declared bankrupt, so they are more likely to pay to avoid this. This is an effective way to collect debt. This procedure is also relatively inexpensive. If there is an undisputed claim, bankruptcy proceedings can be initiated.
A petition to declare bankruptcy for the debtor may be filed in many cases. The idea behind bankruptcy proceedings is that they are fast and inexpensive and that if the debtor can afford to pay, he will do so to avoid going bankrupt. The court will declare bankruptcy only if your claim is proven to exist. It must also be proven that the debtor has not paid at least one other invoice. However, a lot of debtors won't take this chance and won't wait for a hearing.
Compensation for collection fees
When it comes to debt collection in the Netherlands, you can demand compensation for collection costs if the debtor fails to pay the invoice within 30 days of receiving the reminder. You may also charge interest for late payments, this In accordance with Article 6:119a of the Dutch Civil Code. The statutory interest rate referenced in Article 6:119 is set by a Royal Decree. If the statutory interest was already accruing when a new rate was enacted by the Royal Decree, the interest will be adjusted to reflect the updated rate from that point onwards. If the debtor fails to pay the invoice on their own, you may be charged the collection costs.
The maximum fee for consumers in the Netherlands is a percentage of the invoiced amount, as per law. An agreement can allow you to deviate from the above if the debtor is a business.
The interest begins to calculate on the first day after the payment term ends. It can continue until full payment has been made. The statutory rate will apply if no interest rate has been agreed upon (e.g., through a general agreement in the terms and conditions). Except where there is an agreement, the statutory commercial interest rate shall apply to deliveries to businesses or to Dutch authorities. Delivery to consumers is subject to the statutory non-commercial interest rate (unless an alternative rate has been agreed). The statutory interest rates for non-commercial transactions are much lower than those for commercial transactions.
Ensuring Effective Debt Recovery in The Netherlands
A favorable court ruling, though uplifting, is just a milestone. The ultimate goal remains successful recovery. With the intricacies of legal debt remedies in the Netherlands, initiating a thorough debt recovery investigation before investing resources assures the possibility of actual payment.
Addressing Collection Costs and Compensation
Non-compliance to summons or other legal intimations can escalate costs for debtors. They might be liable for more than the primary amount. With Netherlands consumer debt legal advice, we ensure our clients are aware of potential compensations, including statutory interests and other associated charges.
Our Expert Team: The Pillar of MAAK Advocaten
Our team, an amalgamation of elite Dutch debt recovery lawyers and Netherlands insolvency lawyers, caters to a diverse clientele, both local and international. Beyond stellar service, our commitment extends to providing transparent and cost-effective fee structures.
In Conclusion:
Legal aspects of Dutch debt recovery demand finesse, detailed understanding, and expertise. At MAAK Advocaten, we prioritize our clients, ensuring they navigate through Dutch debt collection nuances seamlessly.
Dutch lawyer for debt collection
The sophisticated landscape of Dutch debt collection, with its legal nuances and strategic considerations, necessitates expertise and a profound understanding. MAAK Advocaten stands at the intersection of this knowledge and experience, ensuring clients navigate this complex terrain with precision and confidence. Do you have any questions regarding debt collection in the Netherlands, or do you need specific legal advice regarding contract law in Holland? Our experienced English-speaking specialist lawyers in Amsterdam will be happy to help you.
+31 (0)20 – 210 31 38
remko.roosjen@maakadvocaten.nl
---