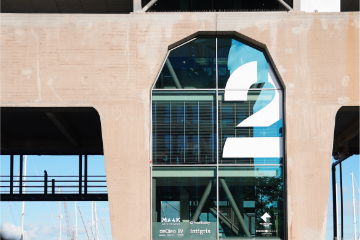 The Dutch Commercial Law stands as a beacon for both Dutch and international entrepreneurs, renowned for its forward-thinking and accommodating approach. Recognizing the dynamic landscape of the global business environment, the Netherlands has, over the years, proactively revised and refined this law. These numerous amendments are not merely for the sake of change; they have been thoughtfully implemented to facilitate a smoother, more efficient entry for foreign and local investors alike into the Dutch marketplace. This commitment to simplifying business operations and fostering a welcoming environment has undoubtedly positioned the Netherlands as a top destination for businesses seeking growth and expansion in Europe
At MAAK Advocaten, our Dutch commercial lawyers are deeply committed to providing unparalleled expertise in commercial law. Our seasoned team dedicates itself to the ever-evolving domain of international trade and commercial agreements, ensuring that our clients receive the highest standard of legal counsel. The Netherlands has long been recognized as a preferred destination for both local and foreign investors. This recognition is largely due to its adaptive and investor-friendly legal structure. At MAAK Advocaten, we pride ourselves on offering expertise in a number of practice areas, including international trade law and commercial law in Holland. In this guide, we at MAAK Advocaten aim to provide a comprehensive overview of Commercial Law in the Netherlands, particularly emphasizing the nuances and amendments that make it more accessible and flexible for entrepreneurs. Dutch Commercial Law is acknowledged for its adaptability and responsiveness to the evolving needs of entrepreneurs. The law has undergone several amendments aimed at promoting ease of access for both foreign and local investors in the Netherlands.
Comprehensive Assistance in Dutch Commercial Law
Crafting Solid Commercial Contracts: Commercial contracts form the cornerstone of international trade. We, at MAAK Advocaten, assist clients in drafting, revising, and understanding these critical documents, ensuring that every clause is tailor-made to protect their interests.
Navigating Legal Proceedings: Whether you are dealing with disputes or need advice on related legal proceedings in Holland, our legal team is at your service. With years of experience in the intricacies of commercial law, we are adept at guiding our clients through challenging legal waters.
Diverse Expertise for Multifaceted Issues under Dutch law
Commercial Law Advocacy
Our prowess extends beyond drafting commercial contracts. Our Dutch attorneys address complex matters such as:
Tackling Issues in International Trade
The vast expanse of international trade presents numerous challenges, and our Dutch trade lawyer in the Netherlands is here to help you navigate them:
Goods and Services: From the transportation and financing of goods to their storage in ports, we possess a deep understanding of the legal nuances involved.
Mitigating Risks: Be it damages, breach of contract, unpaid invoices, or liabilities, we're equipped to address and mitigate the associated risks.
Legal Proceedings: With a robust team at the helm, we stand by our clients, guiding them through any legal procedures or challenges they might face.
Specialized Legal Domains in Holland
Franchise Law: Navigating the intricacies of franchise agreements and the accompanying legalities.
Agency Law: Addressing challenges and ensuring smooth operations within the agency sphere.
Distribution Agreements: Crafting, reviewing, and understanding the nuances of distribution agreements under Dutch law.
Connect with our Dutch law firm
When it comes to commercial law, you deserve a partner that stands by you, understands your challenges, and provides proactive solutions. At MAAK Advocaten Amsterdam, our commitment is unwavering, and our expertise is unparalleled.
Reach out to our commercial law firm in Holland today and let us be your guide and ally in the complex world of commercial law.
Contact Information:
Address: Kraanspoor 46, 1033 SE
Phone: +31 (0) 20 210 31 38
Email: mail@maakadvocaten.nl