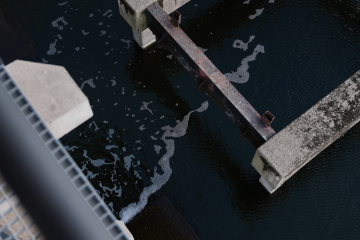 When Should You Seek a Second Legal Opinion in the Netherlands?
At MAAK Advocaten we often receive inquiries from English-speaking clients seeking a second legal opinion on Dutch law from leading expert lawyers in the Netherlands. It may be that they are looking for reassurance that what they have been advised is correct or they may have a notion that something is amiss from the Dutch legal advice they have received from other Dutch lawyers.
Legal expenses insurance: A blessing and a curse?
Also, we often encounter clients who feel uneasy about the counsel they've received from their legal expenses insurance providers. Often, it involves insurance companies such as:
ARAG
Allianz
AXA
Zurich Insurance Group
Aviva
AIG (American International Group)
Chubb
DAS
ABN AMRO (ARAG)
Interpolis (SAR)
ANWB (DAS)
KLAVER
OHRA
Univé (Univé Rechtshulp)
FBTO (SAR)
ING (DAS)
ROLAND (DE)
and others,
offer these services, but the advice doesn't always measure up. Here's why seeking a second legal opinion is crucial. Our Dutch lawyers gladly be of assistance to assess your legal position in Dutch law and/or to represent you in Dutch court proceedings.
Is Your Legal Insurance Company Cutting Corners?
You pay your premiums expecting quality legal support. Yet, sometimes, your case might not receive the attention it needs. This can have serious ramifications for your legal situation.
Can You File a complaint against your Dutch insurer?
Every insurance company in the Netherlands has a complaints procedure. Many offer standardized digital forms for this purpose. However, what if that doesn't resolve your issue?
What's Your Right to a Second Legal Opinion in the Netherlands?
Are You Allowed to Request a Second Opinion?
In the Netherlands, policy conditions often include the right to request a second legal opinion. And guess what? The insurance company usually covers the cost.
Who Chooses the Second-Opinion Lawyer?
You do. As the insured party, you have the freedom to pick a lawyer for a second opinion. That lawyer in Holland will then negotiate the fee directly with the insurance company.
Why Choose MAAK Advocaten for Your Second Opinion?
Our team of Dutch attorneys has extensive experience in providing second opinions. We deeply review each case to ensure that you get the legal advice you truly deserve.
How Does the Second Opinion Process Work?
What Are the Steps to Request a Second Opinion?
Contact MAAK Advocaten: Reach out to us to initiate the process.
Case Evaluation: We assess your situation and legal needs.
Fee Negotiation: We contact the insurance company to negotiate the fee.
Thorough Review: Our experts go through all the details of your case.
Advice: We provide you with a comprehensive second opinion.
What Should You Expect from our Second Opinion?
We provide you with a balanced, in-depth review of your legal case. We cut through the red tape and offer actionable advice to improve your legal standing.
How to Maximize the Benefits of a Second Opinion?
Should You Always Follow the Second Opinion?
Not necessarily. A second opinion is valuable for its fresh perspective. Yet, it's essential to weigh it against the original advice and your circumstances.
What if the Second Opinion Confirms the First?
This could be reassuring or unsettling, depending on your stance. It can validate the first lawyer's opinion, or it may encourage you to dig deeper.
Conclusion
The Dutch legal system can be complex. A second opinion from a Dutch lawyer is more than a right; it's a smart strategic move. MAAK Advocaten is here to provide you with that valuable second look. Don't settle for less; make sure your case is in capable hands. Contact us for a comprehensive, expert second opinion today.
Get in Touch with Dutch law firm for a second legal opinion concerning Dutch law
If you have any questions or require legal assistance regarding a second opinion under Dutch law, please don't hesitate to reach out to our knowledgeable and dedicated team at our Dutch law firm. Our Dutch lawyers are committed to providing exceptional legal services and personalized attention to address your unique needs. You can contact us through our website, via email, or by phone. Our friendly and professional staff will be more than happy to assist you and schedule a consultation with one of our expert attorneys in the Netherlands, for example a Dutch litigation attorney or contract lawyer in the Netherlands in Amsterdam. We look forward to the opportunity to help you navigate the complexities of the legal landscape and achieve the best possible outcomes for your case.
Contact person: Remko Roosjen | attorney-at-law
Office number: +31 (0)20 – 210 31 38
remko.roosjen@maakadvocaten.nl
The content provided on this legal blog is intended for general informational purposes only and should not be construed as legal advice or a substitute for professional legal counsel. While we strive to ensure the accuracy and timeliness of the information presented, we cannot guarantee its completeness or applicability to your specific circumstances. We encourage you to consult with a qualified attorney for advice regarding your individual legal matters. The content on this blog may be subject to changes or updates without notice, and we disclaim any responsibility for any errors or omissions in the information provided.