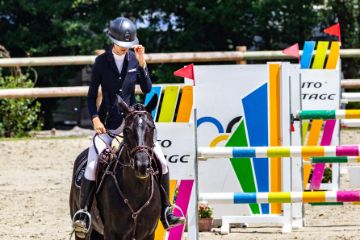 We at MAAK Attorneys in Amsterdam, the Netherlands, are proud to be one of the few legal practices in the Netherlands with legal knowledge and a strong track record in the equine business. Our Dutch equine attorneys in the Netherlands have acted and continue to act for numerous high-profile foreign and Dutch breeders, trainers, owners and competitors of all disciplines.
Legal representation in the Netherlands on Horse law
Do you nee legal representation in the Netherlands on horse law? Our legal expertise in the Netherlands within the horse business is far reaching and includes advising under Dutch law on:
legal horse disputes in the Netherlands and abroad
syndications, co-ownership and managed investment schemes governed by Dutch law
training and agistment agreements under Dutch law
breeding agreements under Dutch law
management agreements under Dutch law
transport matters, including drafting cartage terms and conditions under Dutch law
endorsement, sponsorship and other marketing or promotional arrangements under Dutch law
setting up a joint venture agreement with a Dutch party
The legal expertice of our equine attorneys in the Netherlands and knowledge and understanding of the horse business in the Netherlands is bolstered by the continued involvement that some of our Dutch attotneys and other legal professionals in this practise area have within the racing, dressage and showjumping industries as owners, exhibitors and competitors.
Contact one of our Horse attorneys in the Netherlands
Would you like to speak to an experienced horse lawyer in the Netherlands? Please do not hesitate to contact one of our Dutch equine attorneys in the Netherlands. We would be happy to be of assistance in the Netherlands.
Please use our contact form or call us on +31 (0)20 – 210 31 38 from Monday to Friday from 9.00 am to 9.00 pm. You may also send us an e-mail to mail@maakadvocaten.nl. We'd love to hear from you.