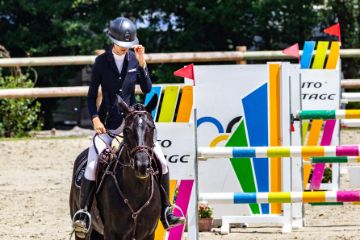 At MAAK Attorneys in Amsterdam, the Netherlands, we are proud to be one of the few legal practices with expertise and a successful track record in the equine business. Our Dutch equine attorneys have represented numerous renowned foreign and Dutch breeders, trainers, owners and competitors from all disciplines for many years.
Legal representation in the Netherlands regarding Horse law
Are you seeking legal counsel in the Netherlands regarding horse law? Our extensive legal knowledge spans across many aspects of horse business law, providing advice under Dutch law on:
Legal horse disputes in The Netherlands and beyond
Dutch law applies to syndications, co-ownerships and managed investment schemes.
Dutch law regulates training and agistment agreements in relation to employment opportunities.
Under Dutch law, breeding agreements must be executed.
Management agreements governed by Dutch law
Transport related matters, including drafting cartage terms and conditions under Dutch law.
Under Dutch law, endorsement, sponsorship and other marketing or promotional arrangements may not be valid under certain conditions.
Establishing a joint venture agreement with a Dutch party
Our Dutch equine attorneys possess legal expertise and an in-depth knowledge and understanding of the horse business in The Netherlands, which is further strengthened by their involvement in racing, dressage and showjumping industries as owners, exhibitors and competitors. Make contact with one of our horse attorneys in The Netherlands to get all your questions answered.
Contact one of our Horse attorneys in the Netherlands
Are you searching for an experienced horse lawyer in the Netherlands? Please don't hesitate to contact one of our Dutch equine attorneys in Amsterdam. We would be more than pleased to be of assistance in the Netherlands.
Please use our contact form or call us on  +31 (0)20 – 210 31 38  Monday through Friday between 9.00 am and 9.00 pm. Alternatively, you may send an e-mail to mail@maakadvocaten.nl. Our equine attorney in the Netherlands looks forward to hearing from you!