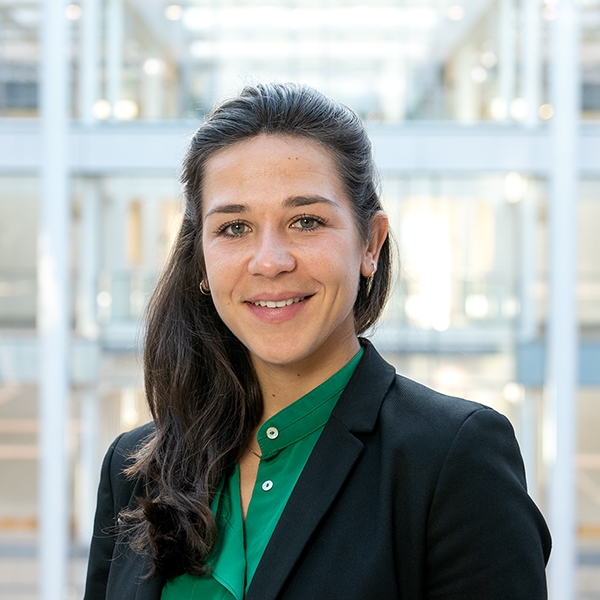 Our Dutch equestrian lawyer in the Netherlands Maud van den Berg assists our clients with all sorts of liability questions and advising on equestrian matters and equine law in the Netherlands in general. This could involve drawing up a purchase agreement between international parties, but might also entail entering into a business partnerships or other commercial agreements. If you, as an entrepreneur, find yourself embroiled in a conflict, Maud van den Berg can sit down with you and take a closer look at your legal position. Maud has a great knowledge about Dutch contract law and civil proceedings in the Netherlands, such as summary proceedings, corporate litigation and appeal proceedings.
Dutch equestrian lawyer
Equestrian law is called Niche in the legal profession. That's certainly not it for Maud van den Berg. Maud also specializes in equestrian law and represents several (inter)national equestrian entrepreneurs and insurers of equestrian legal advice.If civil proceedings cannot be avoided, Maud can draw up the procedural documents in conjunction with a member of the Bar.
Maud is a Dutch attorney in the Netherlands (Amsterdam) and author for the Dutch magazine "Paard & Bedrijf" (Horse & Enterprise), in which she writes about the most current topics in equestrian law.
Languages
English, German and Dutch
Contact details
Office:  +31 (0)20 – 210 31 38 
E-mail: mail@maakadvocaten.nl
What is Equestrian Law in the Netherlands and Why is it Important?
Equestrian law in the Netherlands covers all aspects of horses, horse-related activities and industries, horse businesses, horse organizations, and horse facilities. This niche field is rapidly gaining recognition both nationally and internationally. Whether you're a horse owner, seller, or buyer, it's crucial to understand your rights and responsibilities in the equine industry. Our equestrian lawyer in the Netherlands is renowned for her high-standard and the equine business is renowned for horse breeding and equestrian sports, making it an attractive hub for foreign buyers. Our equine lawyer in the Netherlands, would be happy to be of asisstance if you have any questions on this. 
Are You in Need of Equine Legal Assistance in the Netherlands?
Whether you're buying or selling a horse, operating an equestrian center, or facing any other equine-related legal issue, our equestrian lawyer in the Netherlands  at MAAK Advocaten is here to help. Contact us today to learn more about how our Dutch attorneys in the Netherlands can support you.
International Equine Law Specialists
When it comes to international equine law issues, MAAK Advocaten in the Netherlands is a top choice. Our lawyers in the Netherlands have extensive international experience and collaborate with reputable partner offices in countries including the United States, China, Germany, the United Kingdom, France, Sweden, Portugal and Italy.
What Our Dutch Equine Lawyers Can Do for You?
From buying and selling horses in the Netherlands to managing equestrian centers and resolving liability for accidents and horse-related damages, our Dutch equestrian lawyers in the Netherlands are equipped to handle a wide range of legal issues:
Buying or selling a horse in the Netherlands or under Dutch law
Stabling arrangements for your horse
Operations and management of an equestrian center
Liability for accidents and damages caused by a horse in the Netherlands
Resolving disputes over any hidden defects that may come to light