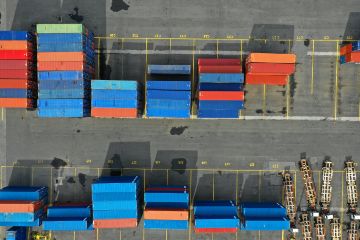 Suppose that you, as a manufacturer, supplier, intermediary, distributor or, commercial agent, enter into a collaboration aimed at continuous performance (for example, you repeatedly conclude purchase agreements or repeatedly offer or receive services). In legal jargon, this is referred to as a long-term agreement. Under contracted cooperation between two parties, for example, several purchase agreements can be concluded or services provided as a commercial agent. As an option this agreed cooperation can be captured, for example, in a distribution agreement under Dutch law or agency agreement. The termination of a distribution agreement or agency agreement is bound to legal frameworks. For an agency agreement in the Netherlands, this process is slightly more rigid because the Civil Code has a section where the main rules of agency law are determined. When terminating a distribution agreement, we in the Netherlands look more to case law, i.e. what the courts in the Netherlands consider 'reasonable and fair' when terminating a long-term contract. In this blog, our Dutch attorney specializes in Dutch contract law and informs you about the considerations and correct way to terminate an ongoing contract. In doing so, our litigation attorney for contract matters will also zoom in on recent and leading Dutch case law (SMQ/Goglio) about the termination of a distribution agreement in the Netherlands.
WHAT IS A DISTRIBUTION AGREEMENT UNDER DUTCH LAW?

A distribution agreement can be defined an agreement between a producer and a distributor. The distributor then sells services or products to buyers at his own expense and under his own name. The distribution agreement is an unnamed agreement under Dutch law meaning there are no specific statutory rules that exist for this particular type of agreement. A lot is laid down in a distribution agreement, for example the duration of the agreement, the applicable law, the competent court, but also it can include the exclusivity of a certain contract area, sales targets and many other things.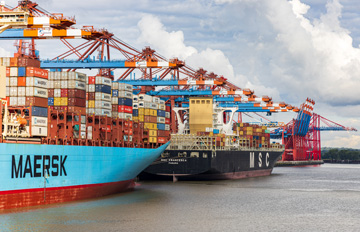 TERMINATION OF A DISTRIBUTION agreement UNDER DUTCH LAW
First of all, we would like to inform you that there is a difference between 'rescinding' and 'terminating' a distribution contract under Dutch law. We often see this terminology used interchangeably in commercial practice, but there are differences. Always be cautious about 'terminating' a distribution agreement, because that means you are saying less from a legal point of view. It can mean a dissolution as well as a termination.
In a nutshell: when dissolving a distribution agreement, a contracting party fails to perform as required and it is therefore justified to part from each other. A party then 'dissolves' the distribution agreement. When terminating a distribution agreement, you must respect the contractual grounds for termination or the period of time set for (regular) termination, whether by proposing additional (punitive) damages.
TERMINATING A DISTRIBUTION contract IN the Netherlands
In principle, several elements play a role in whether a long-term contract, such as a distribution agreement, can and may be terminated. Conditions with the termination of a distribution agreement in the Netherlands may also be attached. As a rule, a distribution agreement should be considered as able to be terminated. That is the starting point at all times. However, in the Netherlands, it is also required to be considered whether the termination is socially acceptable. In other words, the so-called "requirements of reasonableness and fairness" may – in line with established case law, the nature and contents of the contract and, the circumstances of the case – entail that termination is only possible if there is a sufficiently compelling reason.
There is also a second element: from the same requirements, it can also follow that a certain notice period has to be observed for the termination. Especially when the parties have been doing business with each other for many years the rule is that an abrupt termination is not acceptable. As a general rule we usually advise to take into account (considering the examples in the jurisprudence) 1 to 2 months of notice per contract year in case of contracts for an indefinite period of time but note that this is not a fixed starting point. As an example, if you have been doing business with each other for five years, a notice period of 6 months is a good starting point to consider.
A third element is that a termination of a distribution agreement in the Netherlands can and must be combined with an offer to pay damages. This can be the case when the termination directly leads to damage, and it is reasonable to compensate for this.
In summary, based on the circumstances of the agreement and the situation it should always be tested for the termination whether:
– a compelling reason for doing so is required;
– a (longer) notice period is required;
– the payment of compensation is required.
Our Dutch law firm in the Netherlands assists companies in terminating long-term contracts. The strategy that needs to be taken is not always clear. MAAK Advocaten advises companies on their position and often conducts negotiations on behalf of their clients to be able to bid farewell to the contract without too much damage in the event of termination.
Unlawful TERMINATION OF A DISTRIBUTION AGREEMENT in the Netherlands
As a rule, a distribution agreement cannot be terminated prematurely if it has been entered into for a specific period. That would be considered an unlawful termination of a distribution agreement in the Netherlands. Think of the example where you agree distribution of your Dutch products by a foreign trading partner, in which you have entered into an agreement for five (5) years. As a manufacturer, it would be particularly undesirable if your distributor, after having enjoyed certain benefits from your knowledge as a manufacturer, was able to terminate the cooperation early easily. On the other hand, as a distributor, it can also be very important for you to enter into a fixed-term cooperation without the manufacturer being able to take leave early. As a distributor you enter into obligations on behalf of your customers, whereby you expect the manufacturer to be able to and to continue to perform during that period and you need to be able to enforce this if necessary.
Under Dutch law, two important exceptions to this general rule:
1. Please pay attention to the fact that other possibilities of termination can follow from the law. For example, a contract for services can be terminated directly by the principal. Many service providers are not always aware of this. You should in any case know that this can also be outlined in business agreements in the Netherlands, so that a fixed period applies in that case as well (for instance, five years).
2. Another point which you should pay attention to is whether the long-term contract which you are about to enter into does not itself contain undesirable interim termination clauses. These may also provide a reason to end a contract in a shorter period of time than expected (and for the benefiting contracting party sometimes can be used as an escape clause to avoid being bound for too long to a distribution agreement). An example is a so-called 'change of control' clause whereby if the company is taken over, it may immediately terminate the distribution agreement. Another example is if another party levies a pre-judgment attachment in the Netherlands on your company and a relevant clause is included allowing the other party to terminate the distribution agreement in that case.
In short, the termination of a distribution agreement in the Netherlands of a fixed-term contract is subject to rather strict requirements. Usually a fixed-term contract can only be terminated earlier if reasonableness and fairness require this or if there are unforeseen circumstances that disrupt the contracted cooperation. Jurisprudence has shown that this is a restrained approach. Nevertheless, the law or the agreement may offer an opening and it is important that you are well informed about this by a contract law specialist.
COVID-19 AND DISTRIBUTION AGREEMENTS IN THE NETHERLANDS
The coronavirus can have an enormous impact on a distribution agreement governed by Dutch law. In fact, in our opinion, it can be considered an "unforeseen circumstance" in many agreements. From a legal point of view, this means that even a distribution agreement that cannot be terminated immediately (yet) may potentially be dissolved or amended under this criteria.
Reasonableness and fairness may also mean that certain matters included in the distribution agreement no longer apply, or that it has a supplementary effect on disrupted relationships. Be well informed about the coronavirus and contract law before terminating a distribution agreement under Dutch law or when you are confronted with a termination of a distribution agreement in the Netherlands.
TERMINATION OF DISTRIBUTION AGREEMENT WITH AN INDEFINITE CONTRACT PERIOD (WITH/WITHOUT TERMINATION OPTION)
Unlike a commercial agency contract under Dutch law, there are no statutory rules for distribution agreements and (as yet) for franchise agreements. We call this type of agreement an 'unnamed' one.
For a distribution agreement that has been in place for years, you need to be aware of the consequences you have created by doing so (whether or not it was intentional).
Essentially, in general, you can terminate a continuing contract for an indefinite period. Of course, the conditions under which you entered into the contract will play a role. For example, have conditions been created to be able to give notice of termination at any time? Or is there a legal rule that justifies a short or reduced notice period?
Here too the three elements we discussed earlier come into play. Namely, can the "requirements of reasonableness and fairness" considering the nature and contents of the contract and the circumstances of the case imply that termination is only possible if there is a sufficiently serious ground for termination? Should a certain period of notice be observed if the parties have already been doing business with each other for a long period? Is additional compensation appropriate in this situation? These questions all need to be considered carefully.
You must consider how to terminate as a manufacturer, distributor, commercial agent or, other buyer. You would be well advised to think this through and make a well-considered proposal in your letter of termination. If you fail to do so, you may be ordered to pay high costs in a civil action before the court. The judge will – certainly in B2B situations – usually rule that the cooperation has actually ended and will only involve the financial settlement in the dispute. If you have not carefully thought about the impacts of the separation, this can lead to increased litigation risks.
TERMINATION OR DISSOLUTION OF A DISTRIBUTION CONTRACT?
In addition to terminating a long-term contract, you may also dissolve a long-term contract, such as a distribution agreement or an agency contract. In summary, there must be a shortcoming on the part of the other party, for example, sales targets are not met, or deliveries repeatedly arrive too late. In the event of force majeure, i.e. a situation that cannot be attributed to you as manufacturer or distributor, the legally required cooperation can be impacted negatively and this can be sufficient reason to dissolve the contract. Think for example of a company fire, natural disaster, or other circumstance, including as outlined above, the impacts of coronavirus.
If performance can still potentially be achieved at a later stage (as lawyers we call this 'not yet permanently impossible'), the defaulting party must first be formally declared 'in default'. This can be done, for example, by sending a demand letter with an extra allowance period to achieve the required performance. Default can also occur by operation of law, for example, if the earlier due date was a contracted deadline, or if you can infer from a communication that the performance agreed upon cannot or will not be met in the future either. If you are in default, you may dissolve the contract. The grounds claimed will have to have sufficient weight to justify dissolution, so you will have to take this into account as a minor shortcoming is not sufficient. Think for example of the situation that one delivery out of many deliveries is late, or one invoice has been overlooked. These examples will likely be insufficient grounds for dissolution.
What is important is that dissolution has a different regime compared to a termination of a distribution agreement in the Netherlands. Dissolution also gives rise to potentially undoing obligations already completed or underway. The simplest example would be that what has been bought must be returned and what has been paid must be refunded. This can sometimes lead to undesirable situations. When this is foreseeable, the dissolution rule under Dutch law can also be excluded. This is because it is regulatory law.
The termination does not require a default, but more importantly a stronger test of reasonableness and fairness. When faced with the choice, be well-informed about what remedies you can invoke.
Get in Touch with Our Experienced Dutch law firm for distribution law
If you have any questions or require legal assistance regarding the termination of a distribution agreement in the Netherlands, please don't hesitate to reach out to our knowledgeable and dedicated team at our Dutch law firm. Our distribution lawyers in the Netherlands are committed to providing exceptional legal services and personalized attention to address your unique needs. You can contact us through our website, via email, or by phone. Our friendly and professional staff will be more than happy to assist you and schedule a consultation with one of our expert distribution attorneys in the Netherlands, for example a Dutch litigation attorney or contract lawyer in the Netherlands in Amsterdam. We look forward to the opportunity to help you navigate the complexities of the legal landscape and achieve the best possible outcomes for your case.
The content provided on this legal blog is intended for general informational purposes only and should not be construed as legal advice or a substitute for professional legal counsel. While we strive to ensure the accuracy and timeliness of the information presented, we cannot guarantee its completeness or applicability to your specific circumstances. We encourage you to consult with a qualified attorney for advice regarding your individual legal matters. The content on this blog may be subject to changes or updates without notice, and we disclaim any responsibility for any errors or omissions in the information provided.