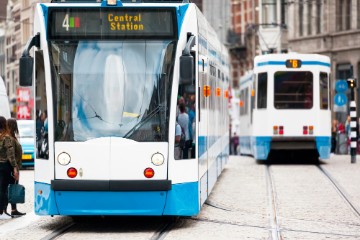 The Netherlands has a well-established legal system that guarantees equal access to justice for all its citizens. But navigating the complex landscape can be intimidating, especially for those without legal knowledge or experience. That is where legal advice comes into play – an indispensable service that offers guidance and support when faced with legal matters. Legal advice in the Netherlands is vital, as it helps companies and individuals comprehend their legal rights and obligations, enabling them to make informed decisions based on their circumstances. It also assists in resolving legal disputes in the Netherlands or avoiding them from arising in the first place. Moreover, legal counsel in the Netherlands plays a major role in safeguarding an individual's interests and ensuring all aspects of their legal affairs are in order. Our attorneys in the Netherlands and law firm in the Netherlands would be happy to be of assistance and will explain the most common matters.
Legal Advice in The Netherlands: a complete guide
Legal advice is an integral component of any society that upholds the rule of law, and the Netherlands is no exception. Whether you're a Dutch citizen or foreigner living here, seeking legal counsel is essential when navigating Dutch law's many facets. In this comprehensive guide, we'll cover everything you need to know about accessing legal assistance in The Netherlands – where to find it, how much it costs, and what can be expected during a consultation. Before seeking legal advice in The Netherlands, it's essential to have a basic knowledge of its civil law system. This consists of three tiers: district court (rechtbank), court of appeal (gerechtshof) and Supreme Court (Hoge Raad). Each has its own responsibilities; with district court being the lowest tier and Supreme Court being the highest.
Types of Legal Advice in the Netherlands
Legal advice in The Netherlands encompasses a variety of areas, such as criminal law, civil law, labor law, immigration law and tax law. When seeking legal guidance it's essential to find someone with expertise in your specific area – most Dutch law firms have lawyers specializing in specific areas so make sure to choose one that meets your needs.
Where to Find Legal Advice on Dutch law
In The Netherlands, hiring a lawyer is the most popular way of seeking legal assistance. Dutch lawyers are highly trained professionals registered with the Dutch Bar Association (Nederlandse Orde van Advocaten). You can locate one near you by visiting their website or asking friends and colleagues for recommendations. Another way to access legal advice in the Netherlands is through the Dutch Legal Aid Board (Raad voor Rechtsbijstand). This organization provides assistance to those who cannot afford legal counsel but meet certain eligibility criteria for assistance.
Cost of Legal Advice in the Netherlands
Legal advice in The Netherlands can be costly. Dutch lawyers charge an hourly rate that ranges from EUR 150 to EUR 400 per hour, depending on their experience of the attorney in the Netherlands and case complexity. It's essential that you discuss all costs associated with receiving legal advice upfront with your lawyer in the Netherlands so there are no unpleasant surprises later on. During your legal consultation, the lawyer will ask questions about your situation and offer advice on legal options. They may also give an estimate of costs involved in your case. It's essential that you be honest and up front with them, as this will enable them to provide the most helpful insight.
FAQs
Q: Can I receive legal aid if I'm not a Dutch citizen?
A: Yes, foreigners living in the Netherlands are eligible for legal aid programs.
Q: Can I switch lawyers during my case?
A; Absolutely, you are free to switch lawyers during your litigation. Nevertheless, it is essential that you discuss the costs associated with doing so with both your current lawyer and potential replacement beforehand.
Q: How long does it take to receive legal advice in the Netherlands?
A: The time it takes for legal advice in The Netherlands varies based on the complexity of your case and availability of the lawyer.
What Types of Legal Advice Are Offered in the Netherlands?
In The Netherlands, various types of legal advice are available to individuals depending on their individual situation and needs. The three most popular forms include private legal advice, public legal advice and online legal advice.
Private Legal Advice
Private legal advice is offered by law firms or individual lawyers at a fee, suitable for those with the means to pay or who have complex legal matters that need specialized knowledge. Private legal counsel can cover areas such as family law, employment law, contract law and personal injury law.
Public Legal Advice
Public legal advice is accessible to those who cannot afford private legal services. This service is provided by legal aid offices and funded by the government, making it ideal for those with limited resources and need for basic legal guidance on matters such as family law, criminal law, and immigration law. Public legal assistance may cover a range of areas including family law, criminal law and immigration law.
Online Legal Advice
Online legal advice has seen a meteoric rise in popularity over the last several years. This type of service offers legal information and guidance through websites or apps that offer it to users. Online legal advice is ideal for those who prefer to access it from their homes or have straightforward legal matters that don't need specialized expertise.
Where Can You Receive Legal Counsel in The Netherlands?
In The Netherlands, individuals can seek legal guidance through various outlets. Legal aid offices, bar associations and private law firms are the most common options for getting legal help. Our law firm in the Netherlands has a strong reputation in serving the needs of foreign companies and individuals. Legal aid offices are the primary providers of public legal advice in The Netherlands. They offer free legal counsel to those with limited resources and need assistance with basic legal matters. Legal aid offices can be located across the country and can easily be located by searching online or consulting a local directory.
Bar Association in the Netherlands
Bar associations are professional organizations representing lawyers in The Netherlands. They can refer individuals and firms to private law firms or individual lawyers who specialize in certain areas of law. Bar associations provide invaluable assistance for individuals who require specialized legal advice or representation.
Get legal advice from our lawyers in the Netherlands
We would be happy to serve your interests in the Netherlands. Our Dutch law firm is located in Amsterdam and we have a strong reputation in the Netherlands on Dutch law, commercial contracting, litigation in the Netherland and product compliance. Fee free to contact our Dutch lawyers.