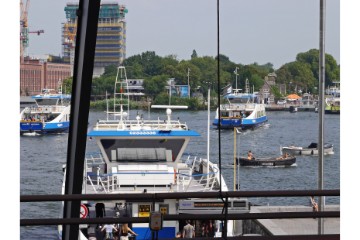 An NDA in the Netherlands (non-disclosure agreement) is an agreement in which two or more parties agree to keep certain confidential information secret and not share it with anyone outside their respective organizations. Confidentiality agreements under Dutch law specify what terms and subjects pertain to it. Our contract law lawyer in the Netherlands will explain the most important aspects of confidentiality agreements under Dutch law.
CONFIDENTIALITY AGREEMENTS WITH A DUTCH TRADING PARTNER
Are you faced with the question whether it makes sense to include a confidentiality agreement under Dutch law in your contract with a future business partner? Our contract lawyers will be happy to advise you and tailor the content of the clause specifically to the wishes and needs of your company.
WHAT DOES A NON-DISCLOSURE AGREEMENT (NDA) MEAN?
A non-disclosure agreement (NDA) sets out the conditions under which the parties agree not to disclose confidential information (to third parties). A non-disclosure agreement can be very important, for example, in the case of an acquisition contract, as the parties may gain insight into each other's company information during the process. A confidentiality agreement can also play an important role when entering into a settlement agreement, as you as a business owner want to prevent the contents of a business dispute from becoming public. In order to prevent damage to your company's reputation, we as lawyers always advise a tailor-made confidentiality agreement and would be happy to advise you on this in English.
A non-disclosure agreement, also called a non-disclosure agreement or NDA, is an agreement to ensure that a party that provides another party with information about internal and confidential operating processes or details of a new product or service can be sure that the other party will not use this information for its own purposes and that its respective employees are also subject to this confidentiality obligation.
This means that the party to whom a product, service or idea is presented considers the information to be confidential and therefore strictly confidential to third parties. This may also include other sensitive company information, such as the status of a court case.
LAWYERS FOR NON-DISCLOSURE AGREEMENTS IN THE NETHERLANDS
The English-speaking lawyers of MAAK Advocaten, based in Amsterdam, work mainly with international contracting parties and advise their clients with experience and know-how and assist in the drafting of non-disclosure agreements and the adequate determination of contractual penalties under Dutch law. Contract law specialists can also review the contractual applicability of Dutch law and the admissibility of such a provision. Seek advice from an English-speaking specialist contract lawyer for international agreements, but also for commercial disputes in the Netherlands.
A non-disclosure agreement lacks incentive if there is no penalty attached to a breach of contract. If the included clauses of the non-disclosure agreement are breached, the penalty (if properly agreed under Dutch law) can be claimed immediately and without the need for a notice of default. Whether or not the penalty is awarded in full is ultimately a matter for the civil court, which has the possibility to mitigate a penalty if it is deemed unreasonable.
TERMINATION OF THE CONFIDENTIALITY AGREEMENT under Dutch law
In certain agreements under Dutch law, such as an agency agreement, the confidentiality agreement is often signed by both parties. If the contents of the non-disclosure agreement are breached, the underlying agreement (e.g. the agency agreement or an acquisition agreement under Dutch law) can be terminated. Ask your lawyer in the Netherlands whether a breach of the non-disclosure agreement will lead to the termination of the contract and what steps you can take in this case.
ENFORCEMENT OF THE CONFIDENTIALITY AGREEMENT IN HOLLAND
If there is a reasonable suspicion that your contracting party will breach an existing agreement, you can obtain an injunction in the Netherlands to comply with the confidentiality agreement. If you have not included a penalty in the non-disclosure agreement, the court can impose a fine on the breaching party.
SAMPLE CONFIDENTIALITY CLAUSE under Dutch law
Confidentiality agreements under Dutch law can be quite complex. Example clause of a confidentiality agreement under Dutch law:
With regard to confidential information, the receiving party undertakes to in particular:
a) observe all reasonably possible measures for the secure management and/or storage of the confidential information;
b) not to use the confidential information for any purpose other than participation in the selection procedure and/or the submission or evaluation of the tender;
(c) not to retain the confidential information for longer than is reasonable for the purpose specified in the recitals of the contract and to make such information, including any copies made, available again to the providing party without undue delay after full performance of these obligations or, after permission to do so has been obtained, to delete it;
d) have the delegated/incidental tasks performed only by persons reasonably found to be reliable by the receiving party;
(e) oversee the storage and use of the confidential information together with the providing party.
The receiving party also ensures that all its employees, partners and / or third parties working for it who are in any way involved with the confidential information are contractually bound to secrecy. The specialists at MAAK Advocaten have extensive experience in cross-border litigation and can also obtain an injunction in the Netherlands on behalf of your company. Feel free to contact our law firm in Amsterdam.
DUTCH LAWYERS SPECIALISED IN CONFIDENTIALITY AGREEMENTS
If you have any questions or require legal assistance about confidentiality agreements under Dutch law, please don't hesitate to reach out to our knowledgeable and dedicated team at our Dutch law firm.  Our Dutch lawyers are committed to providing exceptional legal services and personalized attention to address your unique needs. You can contact us through our website, via email, or by phone. Our friendly and professional staff will be more than happy to assist you and schedule a consultation with one of our expert attorneys in the Netherlands, for example a Dutch litigation attorney or contract lawyer in the Netherlands in Amsterdam. We look forward to the opportunity to help you navigate the complexities of the legal landscape and achieve the best possible outcomes for your case.
Contact person: Remko Roosjen | attorney-at-law
Office number: +31 (0)20 – 210 31 38
remko.roosjen@maakadvocaten.nl
The content provided on this legal blog is intended for general informational purposes only and should not be construed as legal advice or a substitute for professional legal counsel. While we strive to ensure the accuracy and timeliness of the information presented, we cannot guarantee its completeness or applicability to your specific circumstances. We encourage you to consult with a qualified attorney for advice regarding your individual legal matters. The content on this blog may be subject to changes or updates without notice, and we disclaim any responsibility for any errors or omissions in the information provided..