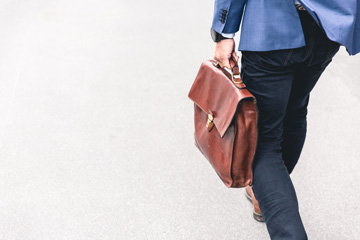 In everyday life and especially in business, agreements are made all the time. Sometimes a dispute arises as to whether the agreements made are binding. It is not uncommon to be asked for a legally binding document to prove the existence of such agreements. However, a specific legal document is not always required. Our contract lawyer in the Netherlands provide you with more insights under Dutch law.
CONCLUDING AN AGREEMENT IN THE NETHERLANDS
Dutch law prescribes that legally concluding an agreement in the Netherlands starts with an offer and requires the acceptance of that offer by the other party. It is not always clear if an offer has been made or if an offer has been accepted. Both actions do not have to be explicit but can also be inherent in the actual course of events. Ultimately it is important that both parties are willing to enter into an agreement.
A COUNTERPROPOSAL IS OFTEN NOT AN ACCEPTANCE
In the Netherlands, there are regular disputes about what is legally right after a counterproposal has been made. Especially if the counterproposal deviates in only minor details, one of the parties may be under the impression that an offer has been accepted and thus an agreement has been concluded. The basic rule is however that a counterproposal is not an acceptance. If the parties subsequently start to perform the contract, this however can potentially imply an implicit acceptance of the counterproposal.
INVITATION TO MAKE AN OFFER
In certain situations, a party may choose not to make an offer, but only an invitation to make an offer. In the Netherlands, for example, this is the case when houses are put up for sale, but it can also be applied outside this context. In these situations, for example, a contract is only concluded once the supplier accepts the buyer's proposal.
ORAL AGREEMENT IS LEGALLY BINDING IN THE NETHERLANDS
Since both offer and acceptance can take place implicitly, a contract as a principal rule under Dutch law does not have to be concluded in writing. An oral agreement is legally binding and can also be enforced in court. The inconvenience of an oral agreement is, however, that it may be difficult to prove the content or even the existence of the agreement. We therefore recommend that business agreements should always be made in writing.
WRITTEN AGREEMENT UNDER DUTCH LAW
In some situations, Dutch law requires the conclusion of a written agreement. The most well-known example is the purchase of a home. In addition, there are various provisions that are only legally binding if they are in writing. This often refers to situations where a party needs to be protected. Examples are probationary periods, penalty clauses, and competition clauses in employment contracts, but also the personal guarantee of a director for business debts.
DUTCH LAWYER SPECIALIZED IN LEGALLY BINDING DOCUMENTS
Do you have any questions regarding legally binding documents or do you need specific legal advice regarding concluding an agreement in the Netherlands? Our experienced English-speaking specialist lawyers in Holland will be happy to help you.