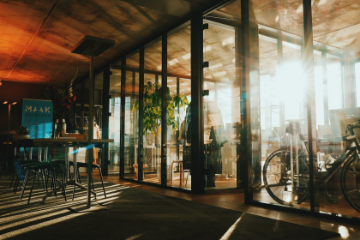 ESG stands for Environmental, Social, and Governance. ESG in commercial contracts under Dutch law (but also abroad), ESG refers to the principles and practices related to sustainability, social responsibility, and ethical governance that companies agree to follow in their business relationships. ESG clauses in contracts can include provisions related to reporting, disclosure, and implementation of ESG-related actions. These clauses can help to ensure that companies are held accountable for their impact on the environment and society, and can also help to promote more sustainable and responsible business practices. Our attorney in the Netherlands shall explain the most important aspects.
How Can Businesses Stay Ahead in ESG Compliance and Strategy?
What Is the Growing Importance of ESG in Today's Business Landscape?
Environmental, Social, and Governance (ESG) criteria have moved from the periphery to the core of business strategies. Investor expectations, consumer demands, and evolving regulations are fueling this shift. At MAAK Advocaten, we assist a broad spectrum of clients—from startups to global corporations—across all sectors in navigating the intricate maze of ESG-related legal issues and ESG in commercial contracts under Dutch law. These include but are not limited to ESG due diligence, risk assessments, and sustainable energy solutions.
Templates for ESG clauses in Dutch commercial contracts
Here is a template for ESG contract clauses that can be used as a starting point for drafting ESG clauses in commercial contracts governed by Dutch law:
ESG principles. Parties wish to shape their business relationship in a way that takes into account the interests of the environment and the people affected by their business relationship, with the aim to optimize positive impact and minimize negative impact. To do so, Parties shall (i) comply with the provisions of this clause (ESG), (ii) comply with applicable laws and regulations, (iii) comply with their respective codes of conduct, and (iv) to the extent not provided for by items (i) through (iii), use reasonable efforts to do all such things that may be reasonably required to mitigate actual and potential negative environmental and social impact through their business relationship.
Governance. Each Party shall designate one or more persons who will serve as their contact points for ESG-related aspects of this agreement. These contact persons must (i) attend to the execution of this clause (ESG), (ii) be reasonably knowledgeable on the ESG topics that are material to this agreement, (iii) have regular meetings with each other, at least once per month, and (iv) be in close contact with colleagues who execute this agreement at an operational level, to obtain relevant ESG-related information and to procure implementation of ESG-related actions.
Reporting. Parties acknowledge that laws and regulations may require them to disclose ESG-related aspects of their businesses, including this agreement. To this effect, each Party shall provide to the other Party within reasonable time all information reasonably requested by the other Party in relation to the ESG-related aspects of this agreement, in such a format and level of detail that the requesting Party can use the information to comply with its disclosure obligations. The requesting Party shall not use the information for any other purpose and shall limit the storage of the information to the minimum requirements of the relevant laws and regulations.
Due diligence. Parties shall use reasonable efforts to identify and assess actual and potential negative environmental and social impact of their business relationship, and to take appropriate measures to mitigate such impact. Parties shall also use reasonable efforts to identify and assess actual and potential negative impact of their business relationship on human rights, and to take appropriate measures to prevent or mitigate such impact.
Enforcement. If a Party does not comply with its obligations after having been given a reasonable opportunity by the other Party to correct any non-compliance, (i) it shall be liable for all losses incurred by the other Party as a result of that non-compliance, including any indirect or consequential damages resulting from the other Party not being able to comply with its reporting or due diligence obligations under laws and regulations, and (ii) the other Party may terminate this agreement with immediate effect and without any compensation (other than payment of any amounts outstanding at the moment of termination).
It is important to note that the specific provisions of ESG contract clauses under Dutch law may vary depending on the nature of the business relationship and the ESG risks and opportunities associated with it. Therefore, it is recommended to consult with a legal expert to tailor ESG contract clauses to the specific needs of the parties involved.
Why Is Multidisciplinary Expertise Crucial in ESG Matters?
In today's interconnected world, ESG concerns permeate every facet of a business. That's why our dedicated ESG practice combines insights from diverse legal disciplines. Unlike one-trick ponies, we bring together experts specialized in various areas related to ESG compliance, risk, and strategy. This rich tapestry of insights ensures a holistic approach to solving your ESG dilemmas.
How Does Sector-Specific Knowledge Add Value?
While ESG norms are universally applicable, their impact varies across sectors. MAAK Advocaten boasts an impressive track record in advising clients across multiple industries on myriad sustainability issues affecting their current and future strategies. Our deep sectoral knowledge enables us to anticipate changes in the ESG regulatory landscape and offer innovative solutions tailored to your business needs.
How Do We Stay Updated in the Ever-Evolving Field of ESG?
The dynamic nature of ESG regulations makes it essential to stay updated. To that end, we invest significantly in continuous education. MAAK Advocaten's in-depth ESG educational programs equip our team with the cutting-edge knowledge required to keep you ahead of regulatory changes.
How Do We Share ESG Knowledge with Our Clients?
Knowledge is most effective when shared. MAAK Advocaten offers tailor-made ESG training to keep our clients abreast of legal changes. Our thought leadership in ESG is also reflected in a range of publications aimed at demystifying this complex subject for businesses.
Why Choose MAAK Advocaten for Your ESG Needs?
As Dutch specialist attorneys in the field, we offer unparalleled expertise and innovative solutions. Whether it's guiding you through ESG due diligence, helping you meet legal compliance, or formulating future-proof strategies, MAAK Advocaten is your partner in navigating the complex world of ESG.
Dutch ESG attorney
If you have any questions or require legal assistance, please don't hesitate to reach out to our knowledgeable and dedicated team at MAAK Attorneys, our specialized Dutch law firm. Our Dutch lawyers are committed to providing exceptional legal services and personalized attention to address your unique needs. You can contact us through our website, via email, or by phone. Our friendly and professional staff will be more than happy to assist you and schedule a consultation with one of our expert attorneys in the Netherlands, such as a Dutch litigation attorney or contract lawyer in Amsterdam. We look forward to the opportunity to help you navigate the complexities of the legal landscape and achieve the best possible outcomes for your case.
Contact person: Remko Roosjen
attorney-at-law in the Netherlands
remko.roosjen@maakadvocaten.nl
Please note that the content provided on this legal blog is intended for general informational purposes only and should not be construed as legal advice or a substitute for professional legal counsel. While we strive to ensure the accuracy and timeliness of the information presented, we cannot guarantee its completeness or applicability to your specific circumstances. We encourage you to consult with a qualified attorney for advice regarding your individual legal matters. The content on this blog may be subject to changes or updates without notice, and we disclaim any responsibility for any errors or omissions in the information provided.