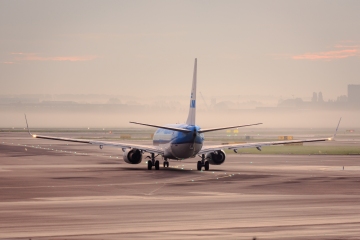 The Netherlands boasts a robust and multifaceted legal system, encompassing several areas of law and a vast array of institutions. At MAAK Advocaten, we have comprehensive experience navigating this intricate network, and we're pleased to share our insights into the Dutch judicial system. Please reach out to us for all your inquiries on Dutch law, litigation in Holland, commercial contract law and product compliance matters.
The Judiciary: Independent and Resolute
Judicial independence remains a cornerstone of the Dutch court system, with judges holding a position of inviolable authority. They are independent entities and immune from dismissal by the Minister of Justice and Security, which ensures fair and impartial justice.
Segments of Dutch Law
Dutch law bifurcates into several domains, each designed to address specific categories of legal issues. These areas are critical to maintaining order and justice in our society and within various organizations.
Civil Law: Private Disputes Resolved
Civil law, also known as private law, deals with conflicts between individuals or organizations. It aims to simplify and expedite procedures for straightforward civil disagreements. Our government continuously seeks to optimize this process to provide speedy resolutions to citizens' disputes.
Administrative Law: Regulating Public Authorities
Administrative law, meanwhile, sets forth the rules governing public authorities' decision-making and regulates the relationship between the government and citizens. One of its essential components is the General Administrative Law Act (AWB), which delineates these regulations.
Criminal Law: From Minor Infringements to Grave Offences
Criminal law encompasses offences of various gravity, from minor infringements such as traffic violations to serious crimes like drug trafficking, theft, and murder. The Public Prosecution Service takes these cases to court, ensuring accountability for unlawful actions.
The Organisational Structure of Courts: Accessibility and Quality Assurance
To ensure the efficient operation of the justice system and make courts accessible to all, the Netherlands has established a hierarchical structure divided into 11 district courts, 4 courts of appeal, and 1 Supreme Court.
Every district court includes a limited jurisdiction sector for handling specific disputes, such as employment disagreements, commercial agency issues, rent issues, and civil cases with claims up to €25,000. This sector also addresses minor criminal offenses, colloquially known as misdemeanors.
Jurisdictional Division: Guiding Cases to Appropriate Courts
The jurisdictional division of the Netherlands directs cases to the proper district court. It safeguards the quality of justice and assures everyone has access to the legal support they need.
Appeals and Cassation: The Path to Higher Courts
When a party disputes a court ruling, they can take their case to a court of appeal. From there, through an appeal in cassation, they may progress to the Supreme Court. This multi-tier system guarantees that everyone has a fair chance to contest judgments.
Specialized Courts in the Netherlands
Apart from the standard courts, the Netherlands hosts several specialized judicial bodies. For instance, the Central Appeals Court for Public Service and Social Security Matters handles appeals involving public servants and social security issues.
The Administrative Court for Trade and Industry attends to socioeconomic administrative law, while the Administrative Jurisdiction Division of the Council of State is the highest administrative court. Importantly, the Council of State is not a part of the judiciary's organizational structure.
Council for the Judiciary: The Central Contact Point
The Council for the Judiciary serves as the central contact point and representative for the judicial system. It guards the common interests of judicial bodies and supervises their operational management and financial administration.
Public Prosecution Service's Authority: Imposing Penalties
In the Netherlands, the Public Prosecution Service has the authority to impose penalties for various common criminal offences. They are restricted from issuing custodial (prison) sentences, but they can impose other types of penalties, such as fines, alternative sanctions, driving bans, compensation payments to the victims, and anti-social behaviour or intervention orders.
Simplifying Civil Disputes: The Government's Endeavour
The Dutch government is committed to making the legal system more accessible by simplifying the procedures for straightforward disputes between the public and/or organizations. They aim to alleviate the discouragement often felt by private individuals and companies when faced with potentially costly and complex court procedures.
Dutch Court Experts: A Reliable Register
The Netherlands Register of Court Experts (NRGD) serves as a trusted source of expert individuals needed for court proceedings. These experts cover areas such as DNA testing, forensic psychology, psychiatry, and handwriting analysis. Their inclusion in the process bolsters the precision and reliability of the judicial outcomes.
Court Interpreters and Translators: Bridging Language Gaps
The government has established a register of court interpreters and sworn translators to assist in cases where one of the parties may not be fluent in Dutch. This register ensures that litigants, legal service providers, and the public can find qualified interpreters or translators who meet the integrity and quality requirements of the Sworn Interpreters and Translators Act.
In conclusion, the Dutch court system, with its comprehensive structure and numerous safeguards, ensures the impartial administration of justice. Its inclusive and accessible nature makes it a model of judicial excellence, and at MAAK Advocaten, we're proud to navigate its complexity on behalf of our clients.
Get in Touch with Our Dutch litigation law firm
If you have any questions or require legal assistance, please don't hesitate to reach out to our knowledgeable and dedicated team at our Dutch law firm. Our Dutch lawyers are committed to providing exceptional legal services and personalized attention to address your unique needs. You can contact us through our website, via email, or by phone. Our friendly and professional staff will be more than happy to assist you and schedule a consultation with one of our expert attorneys in the Netherlands, for example a Dutch litigation attorney or contract lawyer in the Netherlands in Amsterdam. We look forward to the opportunity to help you navigate the complexities of the legal landscape and achieve the best possible outcomes for your case.
Contact person: Remko Roosjen | attorney-at-law
Office number: +31 (0)20 – 210 31 38
remko.roosjen@maakadvocaten.nl
The content provided on this legal blog is intended for general informational purposes only and should not be construed as legal advice or a substitute for professional legal counsel. While we strive to ensure the accuracy and timeliness of the information presented, we cannot guarantee its completeness or applicability to your specific circumstances. We encourage you to consult with a qualified attorney for advice regarding your individual legal matters. The content on this blog may be subject to changes or updates without notice, and we disclaim any responsibility for any errors or omissions in the information provided.