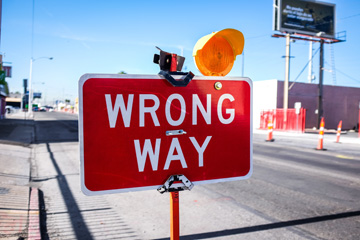 Dutch law contains detailed rules on the obligation to compensate damages by a party committing a tort to another party. The core provision is formed by article 6:162 of the Dutch Civil Code. It follows that five conditions must be met for a successful claim in the case of a tort in the Netherlands. In addition to the occurrence of an unlawful act, there must also be proven attributability, losses or damages, causality, and relativity. Our Dutch liability and contract lawyer Remko Roosjen provide more insights on this legal topic.
Unlawful act under Dutch law
In the Netherlands, there are three types of acts that constitute a tort: an infringement of a right, an act or omission contrary to a statutory duty, and an act or omission contrary to what is customary in society under unwritten law. An infringement of a right may consist, for example, of a violation of a right to property, physical integrity, or an intellectual property right. Whether something is an act or omission contrary to what is customary in society according to unwritten law depends on many factors and is often established in case law.
ATTRIBUTABILLITY
The wrongful act must also be attributable to the person causing the damage. Attributability exists if the person is to blame for his behaviour or if the unlawful act is within his sphere of risk. This may include the behaviour of auxiliary persons, or a failure of the equipment used.
LOSSES OR DAMAGES
It follows from the law that the obligation to compensate for damage consists of 'financial loss and other disadvantage'. Financial loss includes both loss and loss of profit. The notion of other disadvantage refers mainly to immaterial damage. Unlike the amount of damage, there is often little discussion about whether damage has been suffered.
CAUSALITY
It is up to the aggrieved party to prove that there is causality between the unlawful act and the damages suffered. The presence of a causal link is often debated, depends on many factors, and is often established in case law.
RELATIVITY
In a tort in the Netherlands, it is important that the violated norm was intended to protect the interest violated. If this is not the case, there is no right to compensation for breach of that norm. It is not uncommon to refer to the history of the drafting of a norm to determine whether the interest infringed was foreseen at the time.
DUTCH CASE LAW ON TORT
As indicated above, the outcome often depends on the specific circumstances of the case, and often specific case law needs to be referred to. Our lawyers at MAAK Advocaten are familiar with the most important case law and have a lot of experience with Tort law.
DUTCH LAWYER SPECIALIZED IN TORT LAW
Do you have any questions regarding tort in the Netherlands or do you need specific legal advice regarding Business Torts under Dutch Law? Our experienced liability lawyer in the Netherlands Remko Roosjen will be happy to help you.