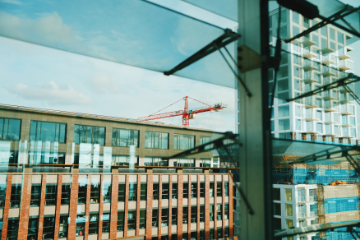 Welcome to our comprehensive guide on the top Amsterdam law firms for legal advice. In this article, we at MAAK Advocaten, a Dutch law firm in Amsterdam, will delve into the expertise, specialization, proven success, and trusted reputation of these firms in various fields, including corporate law, intellectual property, litigation, real estate, and employment law. By providing a formal, precise, and analytical analysis, we aim to assist individuals and businesses in making informed decisions when seeking legal counsel in Amsterdam.
Key Takeaways
Amsterdam law firms excel in handling complex legal matters related to businesses and corporations, with expertise in international trade and the legal frameworks governing mergers and acquisitions.
Reputable law firms in Amsterdam specialize in intellectual property law, providing comprehensive advice and assistance in copyright, patent, trademark, and trade secret matters.
Amsterdam law firms have a strong track record of success in litigation, achieving favorable outcomes in criminal defense, family law, civil litigation, and employment law cases.
Amsterdam's top law firms are trusted advisors in real estate, assisting clients with complex legal issues related to commercial transactions, zoning regulations, property acquisitions, leasing agreements, and development projects.
Expertise in Corporate Law in the Netherlands
Amsterdam law firms demonstrate exceptional expertise in corporate law through their adept handling of complex legal matters pertaining to businesses and corporations. These firms are well-versed in the intricacies of international trade and possess a deep understanding of the legal frameworks governing mergers and acquisitions.
With a focus on providing comprehensive legal advice, Amsterdam law firms assist clients in navigating the complexities of cross-border transactions and ensuring compliance with international trade regulations. Their expertise in corporate law extends to advising on the structuring of mergers and acquisitions, conducting due diligence, negotiating contracts, and resolving disputes.
Specialization in Product Compliance
Our reputable law firm in Amsterdam demonstrates a strong specialization in Product Compliance, showcasing our adeptness in handling the complex legal matters surrounding CE-marking Product Liability, trademarks, and trade secrets. With a deep understanding of Product Compliance, our Amsterdam law firm is well-equipped to assist clients in navigating the intricacies of Product Compliance infringements and consumer protection.
Intellectual property law in Holland
When it comes to trademark infringement, these law firms have a proven track record of successfully representing clients in cases involving the unauthorized use of trademarks and the enforcement of trademark rights. Their expertise extends to conducting thorough investigations, drafting cease and desist letters, and litigating infringement claims in court.
Proven Success in litigation in the Netherlands
Law firms in Amsterdam have a strong track record of success in litigation in Holland. Their expertise in this area is evident from their noteworthy achievements in criminal defense, which have earned them a reputation for excellence. These law firms have successfully defended clients facing serious charges, ensuring fair trials and securing favorable outcomes.
In addition to criminal defense, Amsterdam law firms have also demonstrated a track record of excellence in family law cases. They have represented clients in complex divorce proceedings, child custody disputes, and property settlements, providing effective legal representation and achieving favorable results.
Furthermore, these law firms have successfully handled a wide range of civil litigation matters, including contract disputes, personal injury claims, and employment law cases. Their meticulous approach, extensive legal knowledge, and persuasive advocacy have consistently led to successful outcomes for their clients.
Trusted Advisors in Real Estate
With their extensive experience and deep understanding of property law, Amsterdam's top law firms are highly regarded as trusted advisors in the realm of real estate. These firms assist clients in navigating complex legal issues related to commercial transactions and zoning regulations. Their expertise covers a wide range of real estate matters, including property acquisitions, leasing agreements, and development projects.
To better understand the role of these trusted advisors, the following table illustrates some common areas where Amsterdam law firms provide legal advice in the field of real estate:
| Areas of Expertise | Description |
| --- | --- |
| Property Acquisitions | Assisting clients in the purchase and sale of real estate properties. |
| Leasing Agreements | Drafting and negotiating commercial lease agreements. |
| Development Projects | Advising on legal aspects of real estate development ventures. |
| Zoning Regulations | Helping clients navigate zoning laws and regulations. |
Amsterdam's top law firms combine their legal acumen with a practical understanding of the real estate market, enabling them to provide clients with strategic advice tailored to their specific needs. Whether it's a local entrepreneur expanding their business or an international investor entering the Dutch market, these trusted advisors play a crucial role in ensuring the smooth execution of real estate transactions.
Frequently Asked Questions
What Are the Average Fees Charged by These Top Amsterdam Law Firms for Their Legal Services?
The average fees charged by top Amsterdam law firms for their legal services vary depending on factors such as the complexity of the case and the expertise of the lawyers involved. Some firms may also offer pro bono services.
Are These Law Firms Open to Providing Pro Bono Legal Advice or Services for Individuals or Organizations in Need?
Many top Amsterdam law firms are committed to providing pro bono legal assistance and legal aid services to individuals and organizations in need. They offer their expertise and resources to support those who cannot afford legal representation.
How Do These Law Firms Stay Up-To-Date With the Latest Legal Developments and Changes in the Amsterdam Legal Landscape?
Amsterdam law firms stay up-to-date with legal developments through the use of technology for research and updates. Collaboration and networking among firms also play a crucial role in knowledge sharing and staying updated with the latest changes in the legal landscape.
Do These Law Firms Offer Any Additional Services Beyond Their Areas of Expertise Mentioned in the Article, Such as Family Law or Immigration Law?
While the article focuses on the top Amsterdam law firms for legal advice, it does not specifically mention if these firms offer additional services beyond their areas of expertise. However, it is common for law firms to provide a range of services including family law or immigration law.
Can These Law Firms Provide References or Testimonials From Previous Clients Who Have Utilized Their Legal Services in the Past?
Client testimonials are crucial in assessing the quality of legal services, as they provide insights into a law firm's track record and client satisfaction. Law firms establish trust and credibility by showcasing positive client references, demonstrating their expertise and reliability.
Conclusion
In conclusion, Amsterdam is home to top law firms specializing in various areas of law. These include corporate law, intellectual property, litigation, real estate, and employment law. These firms have proven their expertise, success, and trustworthiness in providing legal advice and services to their clients. With their extensive knowledge and experience, these law firms play a crucial role in the legal landscape of Amsterdam.
Contact our Amsterdam law firm in the Netherlands
f you have any questions or require legal assistance from an Amsterdam law firm in the Netherlands, please don't hesitate to reach out to our knowledgeable and dedicated team at MAAK Attorneys, our specialized Dutch law firm. Our Dutch lawyers are committed to providing exceptional legal services and personalized attention to address your unique needs. You can contact us through our website, via email, or by phone. Our friendly and professional staff will be more than happy to assist you and schedule a consultation with one of our expert attorneys in the Netherlands, such as a Dutch litigation attorney or contract lawyer in Amsterdam. We look forward to the opportunity to help you navigate the complexities of the legal landscape and achieve the best possible outcomes for your case.
Contact person: Remko Roosjen | attorney-at-law in the Netherlands
Office number: +31 (0)20 – 210 31 38
remko.roosjen@maakadvocaten.nl
Please note that the content provided on this legal blog is intended for general informational purposes only and should not be construed as legal advice or a substitute for professional legal counsel. While we strive to ensure the accuracy and timeliness of the information presented, we cannot guarantee its completeness or applicability to your specific circumstances. We encourage you to consult with a qualified attorney for advice regarding your individual legal matters. The content on this blog may be subject to changes or updates without notice, and we disclaim any responsibility for any errors or omissions in the information provided.