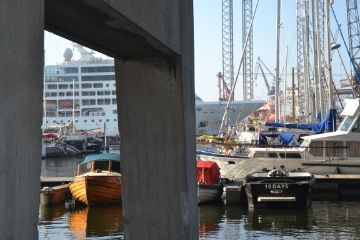 What is the right of suspension under Dutch contract law?
Article 6:52 of the Dutch Civil Code ('DCC') provides that a debtor who has a claim against his creditor which has fallen due, shall be entitled to suspend the performance of his obligation until his claim has been met, if there is a sufficient connection between the claim and the obligation to justify such suspension. Such relationship may be presumed to exist, inter alia, if the obligations arise out of the same legal relationship or out of business regularly conducted by the parties with each other.
A recent judgment of the District Court of Rotterdam provides a typical example of a legal battlefield between two professional parties. In this case, contractor Ballast Nedam and project developer De Vijf Heeren found themselves in an (apparent) impasse as a result of a right of suspension in the Netherlands. After various legal (emergency) proceedings and seizures, the Rotterdam District Court issued its (first) ruling in proceedings on the merits. In this blog, our Dutch law firm points out a number of points relevant to entrepreneurs in the manufacturing industry
CONTRACTOR BALLAST NEDAM MAKES LAWFUL USE OF CIRCUMSTANCES
First, a brief description of the impasse. According to De Vijf Heeren, it felt compelled to conclude an additional work agreement with Ballast Nedam for a price (according to De Vijf Heeren) that was too high. Ballast Nedam had suspended its currently contracted obligations with De Vijf Heeren until the project developer signed the additional work agreement at the price proposed. Ballast Nedam's continued suspension would mean that De Vijf Heeren would not be able to sell the developed property. As a result, De Vijf Heeren would not be able to meet its own payment obligations, which would mean impending bankruptcy.
De Vijf Heeren then argued in these proceedings that without the coercion exercised by Ballast Nedam and the abuse of the aforementioned circumstances, it would not have signed the additional work agreements. On that basis, the Vijf Heeren was requesting (part of) the contract price to be paid back by Ballast Nedam [(see also link to blog MAAK on partial termination)].
NO SUCCESSFUL RELIANCE ON ABUSE OF CIRCUMSTANCES under Dutch law
According to the District Court, in this instance the developers claim ofreliance on abuse of circumstances was unsuccessful. According to the law, abuse of circumstances is only present under special circumstances, such as a state of emergency or an abnormal state of mind on the part of the party wishing to withdraw from the agreement after the event. In addition, that party must be induced to enter into the contract.
These special circumstances are not present in this case. In this case, Ballast Nedam does indirectly force its contracting party by suspending its obligations. But this use of an apparent coercive position does not, in the absence of the special circumstances, constitute a successful invocation of abuse of circumstances. The Rotterdam District Court added that De Vijf Heeren also has an advantage in concluding the contract for additional work: it is not a unilateral agreement.
SUSPENSION IN PRACTICE in the Netherlands
Misunderstandings about the right of suspension in the Netherlands often arise in practice. Lawyer in contract law Remko Roosjen often receives questions on this subject from players in the manufacturing industry. Here is an example:
A client has a machine or production line built. Suppose that during the test phase in the contractor's factory, the machine functions properly in principle, but does not achieve the production speed. May the principal then suspend its payment obligations?
Get in touch with a Dutch contract lawyer
We are happy to discuss your matter with you. Would you like to know more about the right to suspension? Feel free to contact our Dutch contract lawyer, Remko Roosjen.