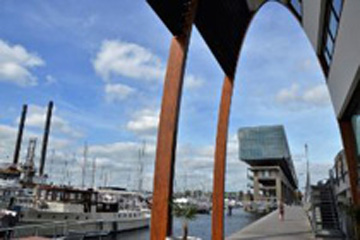 MAAK Advocaten NV is an individual and specialist Dutch law firm in the Netherlands, based in Amsterdam. Our Dutch lawyers focus on the needs of foreign firms operating in the Netherlands and in the manufacturing industry. Our knowledgeable team of Dutch attorneys in Amsterdam offers end-to-end support on the strategic challenges of your organization.
Our law firm aids its clients in achieving their legal objectives in areas such as lawsuits in the Netherlands and Dutch contract law, Dutch corporate and mergers and acquisitions, Dutch Product Liability Law, Dutch Transport Law, and (EU) Privacy Law.
International commercial transactions are becoming increasingly complex and becoming more frequent. They frequently occur across many countries. So, clients need solutions that operate locally and internationally. MAAK believes that expert knowledge know-how, experience, and ingenuity are the basis of each solution. Our legal team are able to offer our clients all needed legal and related support to identify and implement these solutions. MAAK not just has the skills within the organization, but has connections with top law firms all over the globe to provide customized committed, high-quality and easy legal services to everyone working in the industry.
DUTCH LAW FIRMS IN AMSTERDAM
The Dutch law system is highly dynamic. Our Dutch attorneys are specialists in the legal complex business. A group of highly trained attorneys work within the Amsterdam office. They have extensive expertise in fields such as Dutch corporate/M&A law, product regulation as well as privacy, insurance and procedure law. The team is backed by highly experienced lawyers and the highly respected Dutch. Together, we form a strong collective to represent our clients and strive for excellence.
We offer a bird's-eye perspective', having the complete picture and understanding of how daily transactions of companies operates. Our lawyers are acquainted with the laws and regulations as well as the specific situations of your business. They can help you from manufacturer to supplier in the chain of distribution to the buyer until inspection to the appropriate authority.
Additionally, you are at the right location with our law firm to address Dutch corporate law concerns faced by your organisation. We offer advice to directors, shareholders as well as companies. Our lawyers use their legal knowledge to help to plan for the future, identify the strategic and commercial issues, and solve any challenges that might occur. In simple terms, that is what our firm stands for.
"MAAK supports our German and US IT development and licensing business in a seamless and proactive manner. Thanks for the pleasant experience we have had for the past 3 years" – Frank Eickers. CEO at Paradatec GmbH | Paradatec Inc., US. "background_background":"classic"'>
LITIGATION IN NETHERLANDS
Our law firm based in Amsterdam is an expert in commercial and civil litigation within the Netherlands. Our team of highly skilled professionals in this field will look for your needs using a sharp, solution-oriented, and fresh perspectives. We are deeply rooted in Dutch tradition of problem-solving and innovation, offering high-end legal counsel in legal and regulatory matters.
If there are disputes between suppliers and buyers or internal disputes between shareholders and directors You can count on our legal advice and assistance. Your rights are always taken in consideration.
Our lawyers can assist with negotiation and advice from the very beginning. We also can serve as your court-appointed lawyer if the case becomes more complicated. We can also initiate an interim injunction procedure (an urgent procedure) for you should you require a preliminary or court order. Our Amsterdam trial lawyers will represent you before any Dutch government judge. We also are able for assistance if there is an appeal.
Our lawyers can effectively represent your interests in all jurisdictions within the Netherlands, including all district courts and regional courts, including those in Amsterdam, Den Bosch (Rechtbank Oost-Brabant), Middelburg (Rechtbank Zeeland-West-Brabant), Groningen, Leeuwarden (Rechtbank Noord-Nederland), Den Haag, Apeldoorn, Breda, Dordrecht, Haarlem, Heerlen, Zutphen, Zevenaar, Zwolle, Rotterdam, Domburg, Maastricht, Leiden, Nijmegen, Enschede, Arnhem, Utrecht, Venlo, Roermond en Eindhoven.