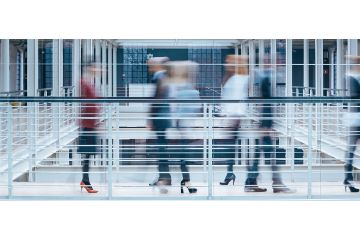 A joint venture in the Netherlands usually means that two or more companies have decided to cooperate without merging. Joint ventures are usually intended to implement a joint purpose, such as carrying out a particular project or economic activity. In a joint venture, while achieving the joint purpose, participating companies will retain their own identity and continue their original business in the usual way separate from the other company.
Contractual freedom under Dutch law
Under Dutch law, there is almost no specific regulations regarding a joint venture. This gives the cooperating parties contractual freedom to make whatever arrangements they deem necessary and desirable. The lack of basic legal rules, however, means that participating companies really have to take the time to properly draft the agreements beforehand. If they fail to do so, a lot of issues may remain unregulated and disagreements and lawsuits may result.
JOINT VENTURE AGREEMENT
Due to the lack of legal regulations, a joint venture agreement is often an extensive document in which certain agreed arrangements are laid down in detail. In addition to the basic agreements on how the parties view their cooperation, provisions are often included on financing, division of revenue, division of tasks, the duration of the Joint Venture and a dispute settlement process. It is often also important to include agreement on a form of supervision, to provide that the directors of the Joint Venture may not without due process decide on certain matters (Reserved Matters), or if certain decisions can be blocked by a veto right of one of the companies (Blocking Vote).
USING A DUTCH BV FOR A JOINT VENTURE
It is most common to set up a Dutch BV for a joint venture. The cooperating companies will then become shareholders of this new BV in accordance with their share in the cooperation. The Joint Venture Agreement is often incorporated into the shareholders' agreement in this situation. Also, specific parts of the cooperation will be included in the articles of association of the BV. The advantage of a BV is that, barring exceptions, the directors and shareholders are not liable for the debts of the Joint Venture. If the Joint Venture does not bring about what was hoped for, the original business usually remains unaffected.
USING A DUTCH VOF OR CV FOR A JOINT VENTURE
Especially when the cooperation only concerns a specific project, it is frequently decided to set up a Dutch VOF or CV for a joint venture. The cooperating companies will then join as partners in the Joint Venture. In comparison with using a BV, it is important to note that the partners (and thus the original companies) are fully liable for the debts of the Joint Venture. On the other hand, there are tax advantages with a VOF, they are easier and quicker to set up and the companies have more flexibility in making the agreements they want.
VIRTUAL JOINT VENTURE
Sometimes parties opt for extensive and long-term cooperation without setting up a new company. This situation is referred to as a Virtual Joint Venture. However, strictly speaking, this is not really a formal joint venture, but merely a contractual cooperation. This cooperation agreement usually includes the same items as the Joint Venture Agreement, but needs additional clauses and agreed terms due to the lack of using a separate company.
DUTCH LAWYER SPECIALIZED IN BUSINESS COOPERATION
Do you have any questions regarding a joint venture in the Netherlands or do you need specific legal advice regarding business cooperation under Dutch law? Our experienced English-speaking specialist lawyer in Holland, will be happy to help you.