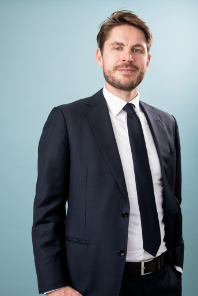 Remko's practice focuses on helping foreign and Dutch individuals and organizations innovate in business or the non-profit sector. He is also a specialist lawyer for cross-border litigation and arbitration. Remko works with clients on a variety of projects, including those involving start-up businesses, existing businesses, and social enterprises. Remko can help them navigate the many turns and turns along the way. As a Dutch commercial attorney in the Netherlands, Remko has 15 years of experience and serves as an outside general counsel to many clients. He is also a trusted advisor to many. Remko's multi-disciplinary approach to law practice provides clients with a team member who is knowledgeable in a range of legal areas to help them implement legal strategies that will support their passions and purposes.
+31 (0)20 – 210 31 38
remko.roosjen@maakadvocaten.nl
Dutch commercial law expertise in Amsterdam, the Netherlands
Our Dutch attorneys have extensive experience in the areas of Dutch commercial law. This area of law has a lot of expertise. We can advise on commercial contracts, for example, purchase agreements, the applicability of general terms and conditions, distribution contracts, franchise, and commercial agency contracts under Dutch law. Our Dutch law firm also assists foreign manufacturers, organizations, and individuals with regard to litigation in inquiry proceedings before the Dutch District court, courts of appeal, and arbitration procedures. Our Dutch commercial attorneys represent foreign companies in many disputes and we are happy to be of legal assistance in the Netherlands.
Legal representation in the Netherlands
In situations where a business doesn't have the budget or staff to hire full-time general counsel, our Amsterdam business lawyers often act as outside general counsel for businesses. Our mission is to assist our foreign clients in establishing long-term business strategies with Dutch parties or to solve commercial disputes. We also advise them during the development, management, and operation of their businesses. Our years of experience as Amsterdam commercial business attorneys with entrepreneurial and in-house experience allow us to assist clients in navigating their chosen business path. We provide legal representation in the Netherlands, minimize legal risk and help you plan for the future, also if we need to assist in litigation matters before the Dutch court. As trusted Dutch business lawyers and advisors, our role is to offer the benefit of professional insight and earn your trust through years worth of reliable advice.
Get legal advice from our Dutch commercial attorneys
Our Dutch law firm is located near the city center of Amsterdam. Our Dutch commercial attorneys operate nationwide. Our team of Dutch business lawyers provides advice to clients on all aspects related to their business operations. If you are in need of legal advice from our Dutch commercial lawyers, we are happy to be of assistance. We provide a wide range of services. Our practice advice and innovative analysis are delivered in a cost-effective way.
What do commercial lawyers do?
Commercial lawyers in the Netherlands assist businesses in trading and can work with a variety of commercial agreements that deal with the manufacture, sale, and supply of goods and services. Commercial lawyers can also identify and establish the best routes to market. This could include agency, distribution, or franchise models
We offer the following services:
Arbitration, litigation, and other alternatives to dispute resolution in the Netherlands (or under Dutch law);
Structure, drafting, and negotiation of basic to complex commercial agreements in a variety of business transactions, such as distribution agreements, commercial agency contracts, purchase agreements, franchise models, collaboration agreements, manufacturing agreements, and importer agreements;
Preparation of and negotiation for operating agreements
Advice on capital structure and options for business entity formation;
Counseling on e-commerce, social media and internet law matters;
Structure, drafting, and negotiation of basic to non-disclosure, confidentiality, non-compete, and non-solicitation agreements.
Dispute resolution and litigation in the Netherlands
Clear commercial contracts and agreements can be a valuable tool to help individuals, companies, and organizations avoid disputes and disagreements. They also provide a roadmap to resolve disputes and disagreements without resorting to litigation. However, even with careful planning and preparation, it is possible for parties to need to submit disputes and disagreements to a third party for resolution.
Our team of Dutch attorneys in the Netherlands has the experience and knowledge that you require and we would be happy to assist in the event of a conflict. Our Dutch law firm is focused on the resolution of disputes and disagreements, regardless of their substance or the tribunal that they may be brought before. The goal of MAAK attorneys is to make the process of resolving any disagreement or dispute as efficient as possible so you can focus on your business or other non-contentious matters. Our Amsterdam litigation team seeks to settle disputes and disagreements through informal settlement talks and negotiation whenever possible. We will pursue or defend lawsuits, arbitrations, mediations, and other matters before administrative bodies in the Netherlands. We advocate for our clients and always seek to find the best path to their needs.
Contact our Dutch law firm
MAAK Advocaten NV, a Dutch independent law firm in the Netherlands with specialized expertise, is based in Amsterdam. Our focus is on the needs of those involved in the manufacturing sector. Our Dutch law firm provides tailored, dedicated, and excellent legal services. Our legal expertise is used to help you plan for the future, address your commercial and strategic needs, and solve any challenges that may arise. Feel free to contact our Dutch contract lawyers or Dutch commercial attorneys in the Netherlands.