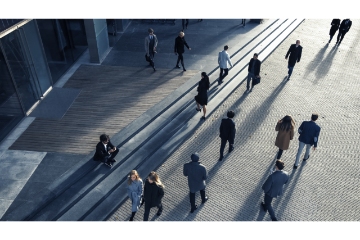 Welcome to MAAK Advocaten – a bastion of legal solutions based in Amsterdam, the Netherlands. As an established full-service law firm in the Netherlands, we are committed to providing comprehensive legal assistance to a global clientele, consisting of international corporations, government bodies, and private individuals. For years, we have navigated the intricacies of Dutch and international law, delivering bespoke solutions tailored to meet the specific needs of our clients in various types of litigation in the Netherlands. Let's delve into the scope of our services and the reasons why MAAK Advocaten stands as the ideal legal partner for you.
Types of litigation in Holland
Our legal specialists at MAAK Advocaten have accrued valuable experience in various types of litigation in the Netherlands, as well as working on intricate legal matters for an array of clients. We have a great understanding of the Dutch legal system and all its pitfalls and challenges.
Our commitment to delivering exceptional services in:
Commercial law litigation (termination of commercial contracts, poor and non-performance matters)
Corporate law, encompassing areas such as cooperation, financing, contracts, privacy, liability, insolvencies, and mergers and acquisitions,
Product Compliance (CE-marking, infringements)
Administrative law discussions with supervising authorities (ILT, NVWA, Arbeidsinspectie),
Intellectual property litigation,
Construction and property litigation,
Legal dispute son import and export regulations,
And various other legal fields that are crucial to businesses, institutions, and governments.
We ensure that we cover the full spectrum of these types of litigation in the Netherlands
Why Choose MAAK Advocaten: Comprehensive Dutch Legal Firm
MAAK Advocaten, as a full-service legal firm, maintains an extensive range of practice areas. From tenders and competition to commercial and trade law, from Product Compliance to administrative law, construction and property to cassation and appeals, we take pride in offering broad legal coverage. In addition, we provide assistance in areas such as company law, business law in the Netherlands and liability law.
We take pride in our legacy, having provided expert legal advice and representation at the highest level for over a century. Our extensive history and vast knowledge of Dutch law, coupled with our international ambitions, make us a reliable partner for both domestic and international clients.
MAAK Advocaten: Globally Oriented Dutch law firm
At MAAK Advocaten, we believe that the world is a global village. With our offices based in the heart of The Netherlands, we have developed a strong international presence. Over the years, we have successfully aided numerous European and global clients looking to do business in The Netherlands.
Our legal experts specialize in cross-border transactions, litigation, international trade disputes, joint ventures, Dutch employment law, and drafting and assessing international contracts. Whether you need advice on Dutch law or assistance with international practices, MAAK Advocaten is equipped to support you.
Reach out to MAAK Advocaten
Feel free to contact us from Monday to Friday between 8.30 a.m. and 21.00 p.m. C.E.T via our main telephone number. Our dedicated legal team is always ready to guide and assist you.
MAAK Advocaten: Leading in Growth and Innovation
MAAK Advocaten has set an industry benchmark, being recognized as one of the fastest-growing law firms in The Netherlands. Our growth reflects our steadfast commitment to delivering top-tier legal services and our adaptability to the changing dynamics of global law practice.
As MAAK Advocaten continues to grow, we remain steadfast in our commitment to uphold the highest standards of the law and dedicate ourselves to serving our clients with diligence, professionalism, and integrity.
MAAK Advocaten – Your Trusted Legal Partner
Choosing MAAK Advocaten means opting for professionalism, reliability, and a deep-rooted understanding of the legal landscape. With our multifaceted legal expertise and commitment to our clients, we strive to be your trusted partner in all legal endeavors. We look forward to providing you with high-quality legal services that reflect our years of expertise and our passion for law. We are MAAK Advocaten, your reliable and comprehensive legal partner for litigation in the Netherlands. Reach out to us today.
If you have any questions or require legal assistance, please don't hesitate to reach out to our knowledgeable and dedicated team at our Dutch law firm. Our Dutch lawyers are committed to providing exceptional legal services and personalized attention to address your unique needs. You can contact us through our website, via email, or by phone. Our friendly and professional staff will be more than happy to assist you and schedule a consultation with one of our expert attorneys in the Netherlands, for example a Dutch litigation lawyer or contract lawyer in the Netherlands in Amsterdam.
Contact person: Remko Roosjen | attorney-at-law
Office number: +31 (0)20 – 210 31 38
remko.roosjen@maakadvocaten.nl
The content provided on this legal blog is intended for general informational purposes only and should not be construed as legal advice or a substitute for professional legal counsel. While we strive to ensure the accuracy and timeliness of the information presented, we cannot guarantee its completeness or applicability to your specific circumstances. We encourage you to consult with a qualified attorney for advice regarding your individual legal matters. The content on this blog may be subject to changes or updates without notice, and we disclaim any responsibility for any errors or omissions in the information provided.