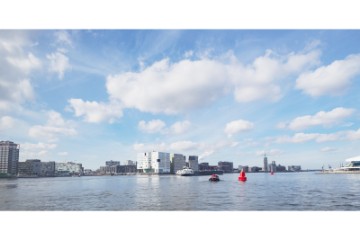 Are you searching for a trustworthy and experienced litigation law firm in the Netherlands to handle your legal needs in Holland? Look no further than MAAK Advocaten in Amsterdam. With years of experience and an experienced team of Dutch lawyers, we are your go-to choice for all legal matters in The Netherlands. At our law firm in the Netherlands, we understand the value of trust and customer focus; that's why 85% of our clients come from abroad and appreciate our dedicated service and responsiveness. Our legal professionals strive to serve each client's best interests regardless of national or foreign.
DUTCH LITIGATION LAW FIRM AND COURT PROCEEDINGS
MAAK Advocaten is a well-respected litigation law firm in the Netherlands that provides expert services. Our primary mission is to represent our clients' interests and give them the best representation in court. Oftentimes, alternative dispute resolution can be used instead of costly court litigation to reach an amicable resolution and avoid costly court actions. With years of experience in both traditional litigation as well as alternative dispute resolution processes, our Dutch team of attorneys have successfully navigated both types of disputes; always ready to offer advice at the early stages of any dispute.
Definitions
Litigation: The process of settling a legal dispute through the courts.
Alternative Dispute Resolution (ADR): An alternative dispute resolution approach that takes place outside of courtroom proceedings, such as mediation or arbitration.
Proceedings on the Merits: A type of court case wherein the merits or substance of a dispute is examined (in Dutch: "bodemprocedure")
Summary Proceedings: An expeditious type of proceeding where an urgent remedy is sought (in Dutch: "kort geding").
LITIGATION LAW FIRM IN THE NETHERLANDS REGARDING COURT PROCEEDINGS
Sometimes, alternative dispute resolution in the Netherlands may not be feasible and court action is necessary. Our litigation law firm in the Netherlands takes swift action to safeguard our client's interests and provide top representation in court. Our team of highly experienced litigation lawyers in The Netherlands strives to find a speedy yet cost-effective resolution for you.
LAW FIRM IN THE NETHERLANDS – PRACTICE AREAS
At MAAK Advocaten, our in-house experts are available to provide advice and counsel on any matter involving Dutch law. Plus, we have access to other advisors and expert witnesses for additional support when needed. Some of the key areas of practice for our litigation law firm in The Netherlands include:
ADR
Dutch contract law
Dutch Company & Commercial law
Harassment
Debt recovery in the Netherlands & Enforcement
International law
Property law
Professional Negligence
Litigation in the Netherlands
Legal Representation in The Netherlands for Standard Merits Proceedings
Standard proceedings on the merits in the Netherlands (known as "bodemprocedure") are heard before a Dutch district court. MAAK Advocaten can advise you when to initiate these procedures, such as when a counterparty disputes your claim on arguable grounds. We will work diligently to prepare for your court appearance and always strive to settle matters outside of court if possible.
At MAAK Advocaten, our top priority is serving our clients' interests in the Netherlands. We provide expert legal advice on business operations and litigation in first instance and appeal, staying abreast of legal developments throughout the country. Our guidance and support ensures our clients have the best representation when appearing in court.
Litigation attorney in the Netherlands
Are you in need of litigation attorney in the Netherlands? Are you involved in civil court proceedings there? Or would you just like to learn more about Dutch procedural law? At MAAK Advocaten in Amsterdam, we understand the significance of protecting your interests and future; that's why our litigation law firm in the Netherlands offers you top-notch representation when taking courtroom battles. Whether it is a major corporation, SME, or private individual – no matter who it is – our Dutch attorneys approach each case with care and determination for maximum outcomes for each client. Feel free to reach out if any more information would be beneficial!
Remko Roosjen | litigation attorney in the Netherlands
+31 (0)20 – 210 31 38
remko.roosjen@maakadvocaten.nl