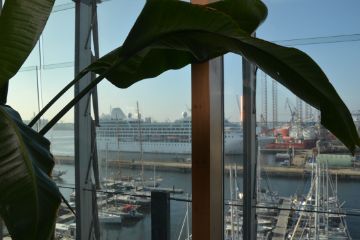 Under Dutch legislation, a claimant is entitled to lodge a contractual claim, irrespective of any damage sustained. The right to take action arises on the date the contract is breached, and a five-year limitation period commences from that date. The limitation period under Dutch law could however also be shorter or longer, depending on the specific matter.
Understanding the limitation periods under Dutch law is essential for anyone who wishes to seek legal recourse or defend against a claim in the Netherlands. Our civil litigation team at MAAK Advocaten dives deep into this subject to provide you with an in-depth look at various facets of limitation periods under Dutch legislation. If you as an entrepreneur are confronted with an old claim in the Netherlands, it is advisable to find out exactly what the applicable limitation periods are in the Netherlands. Like most legal systems, Dutch law provides for a set of rules that set time limits for bringing a civil action. This is generally referred to as the statute of limitations. This means that if you wait too long and let the limitation period under Dutch law expire, you will not be able to make a claim in the Netherlands either. Conversely, this also applies to a claim against your own company. Once the period has expired, the claim expires by operation of law.
1. Introduction to Limitation Periods in Dutch Legal Framework
The concept of a limitation period is crucial in Dutch law. It denotes the maximum duration within which a claimant can initiate legal proceedings. Once this period lapses, the claim can no longer be pursued. It is good to know that limitation periods can expire, but can also start at different times. It is therefore very important that you always seek the advice of a lawyer who specializes in limitation periods and Dutch procedural law. When a claim is time-barred, it means that you can no longer successfully pursue a claim in court. Unlike in other countries, you can suspend a claim in the Netherlands. You do this by sending a letter in which you clearly reserve the right to pursue the claim in court. This restarts the limitation period.
Most pleas in law in the Netherlands are subject to limitation periods of five (5) years, although some types of claims also have particularly short (1-2 years) or extra long (20-30 years) limitation periods. MAAK Advocaten can examine the claims and all time limits on your behalf and, under certain circumstances, reject or sue on your behalf.
2. The Dutch Civil Code and Its Stance on Limitation Periods
The Dutch Civil Code (DCC) is instrumental in defining the statutory timeframes for different kinds of claims:
2.1 General Limitation Period
Under Article 3:306 of the DCC, the general rule is that a claim will expire after 20 years, unless specified otherwise in the law:
"Rights of action become prescribed on the expiry of twenty years, unless the law provides otherwise".
2.2 Contractual Obligations
When it comes to contractual obligations, the right to claim performance of such obligations generally expires five years post the occurrence of the cause of action (as stipulated by Articles 3:307 DCC – 310, DCC). The clock on this limitation starts ticking from the day before the damages were incurred and from the moment the claimant identifies the defendant.
2.3 Claims Relating to Breach of Contract
Dutch law is distinct in allowing a claimant to file a contractual claim even if no damage has resulted. The limitation period for these claims starts from the breach date and spans five years. For obligations with unspecified performance times, claimants have an extended 20-year window from the action's cause date.
2.4 Compensation and Penalty Claims
The DCC mandates a five-year limitation period starting the day after the claimant becomes aware of the damages and the liable party's identity. This rule varies slightly in specific cases:
Environmental damages due to pollution in air, soil, or water have a prolonged limitation period of 30 years from the event causing the harm.
Claims arising from injuries or death have a 5-year limitation beginning the day after the incident.
3. Disrupting the Limitation Period Flow
Certain actions or interventions can interrupt an ongoing limitation period:
3.1 Acknowledgement by the Debtor
Any formal acknowledgment by the debtor can reset the limitation clock.
3.2 Initiation of Legal Proceedings
Starting a legal action also serves as an interruption.
3.3 Other Judicial Measures
This includes any legally mandated or mutually agreed judicial acts.
3.4 Written Warnings
In some scenarios, a written warning can serve as an effective interruption, especially when the law demands it.
Upon interruption, a fresh limitation period starts the following day. Also, under specific conditions (as seen in articles 3:320 and 3:321 of the DCC), these periods can be extended concerning particular parties.
4. Expert Insights on Limitation periods under Dutch law
Having seasoned professionals by your side can make all the difference in navigating the intricacies of Dutch limitation periods. At MAAK Advocaten, our dedicated team ensures you are well-equipped to make informed decisions.
In conclusion, the Dutch limitation period framework is comprehensive and caters to various legal scenarios. Timely action, awareness of relevant periods, and legal counsel can significantly impact the success of any claim or defense.
When is a claim time-barred under Dutch law?
The standard limitation period of 5 years applies to
General contractual claims for specific services
General damage claims or claims for contractual penalties
Shorter periods of limitation apply to:
Claims arising from transport contracts (1 year)
Claims for payment of the purchase price in consumer sales contracts (2 years)
Longer periods of limitation apply to:
Enforcement of a binding judgment or arbitration award (20 years)
Receivables secured by a mortgage (20 years)
damage caused by air, soil or water pollution (30 years)
Limitation periods in the Netherlands
In order to determine which limitation period under Dutch law applies in your particular case, it is important that you know what plea you wish to rely on (i.e. what is the legal "classification" of the claim you wish to make). It is also important to find out when the limitation period starts. This can be very technical, and it is therefore advisable to seek advice from a lawyer in the Netherlands on these questions. Our experienced attorneys in the Netherlands can advise you and your company and help you to keep an eye on important limitation periods in the Netherlands so that you can make claims in the Netherlands in good time.
– 1. The prescription period for a right of action to claim the performance of an obligation is interrupted by a letter of formal notice in which performance is demanded or by a written announcement in which the creditor unambiguous reserves his right to claim performance.
– 2. The prescription period of other rights of action is interrupted by a letter of formal notice, provided that it is followed within six months by a legal action as defined in the previous Article.
The suspension of limitation periods under Dutch law
In the Netherlands, a limitation period under Dutch law may be suspended either by initiating legal proceedings, by means of a written reminder, a notification or an acknowledgement by the debtor, or in any other form agreed by the parties. This interruption of an ongoing limitation period is also called 'stuiting' in Dutch law. An action that suspends the limitation period can only lead to the desired result if the other party is notified immediately.
Dutch specialist lawyer for limitation periods
Are you thinking about making an old claim or are you unexpectedly confronted with an old claim? Are you unsure whether it can be excluded by a limitation period under Dutch law? Let a Dutch lawyer advise you. Our specialist solicitors for Dutch commercial law will be happy to advise you on all legal questions you may face as an English-speaking entrepreneur in the Netherlands and will also be able to draft contracts for you in Dutch in the future. Please feel free to contact our specialist lawyer for limitation periods, Remko Roosjen.
Office:  +31 (0)20 – 210 31 38
E-mail: remko.roosjen@maakadvocaten.nl