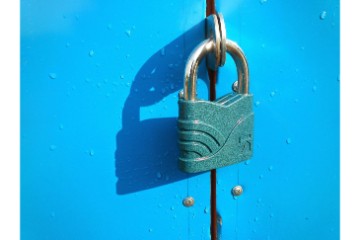 In this blog post, our litigation lawyer in the Netherlands in Amsterdam will explore the dynamics of a freezing order in the Netherlands. In Holland, there's a legal practice known as a "freezing order" or "prejudgment attachment" (also referred to as "conservatory arrest" or "seizure"). This allows Dutch and foreign creditors to freeze assets of a debtor in the Netherlands (or anybody with assets in the Netherlands) before a court makes a determination on whether they must repay money owed. By freezing assets before this happens, debtors cannot sell off their possessions and make it difficult for creditors to get their money back if the court rules in their favor. To be eligible for a freezing order in the Netherlands, the creditor must demonstrate that the debtor owes them money and it is "immediately payable." Essentially, they need to demonstrate that the debt is due and there's a risk that the debtor will sell their belongings before court ruling.
How to apply for a freezing order in the Netherlands?
If a creditor wants to apply for a freezing order in the Netherlands, they must appear in court and provide evidence of both the debt and (occasionally) the potential risk that the debtor might sell their possessions. If the court approves, a "bailiff" (in Dutch: "deurwaarder") (similar to a legal officer) will take possession of all of the debtor's belongings (like bank accounts, property, and things they can move around) and keep them secure until such time as it is decided what should happen by the judge ("voorzieningenrechter"). It's essential to remember that prejudgment attachments are temporary – the creditor still needs civil court proceedings in the Netherlands to obtain a final determination on the debt. If the court determines that there is no obligation for payment, the attachment will be lifted and all assets returned; however, if payment is required, these assets can then be used towards clearing up the outstanding amount. Please be advised that in the latter a possible liability for the freezing order might arise. Prejudgment attachment in the Netherlands can be a powerful tool for creditors, but it may have unfavorable effects on debtors. Therefore, both sides should consult a lawyer before taking any action.
Prejudgment attachments under Dutch law
Prejudgment attachments in the Netherlands are a legal mechanism used in The Netherlands to guarantee payment of debts. A court grants this type of security interest and it is placed on the debtor's property, preventing its sale or transfer until the debt has been cleared. If a debtor fails to make payments on his debt, creditors have the right to seize and sell property in order to satisfy it. Freezing orders in the Netherlands are commonly used by businesses for this purpose; however, certain requirements must be fulfilled in order for court approval of such an attachment. The most essential requirement for filing a prejudgment attachment is that there must be an existing contract between the parties that sets forth their obligation to pay off debts. It's wise to seek legal counsel prior to applying for this type of attachment. Other methods for securing payment include freezing orders, which prevent the debtor from selling or transferring any assets, and seizure on property assets – attaching all of a debtor's possessions. Freezing orders in the Netherlands usually fall on the creditor, although in certain circumstances they may be recoverable from debtors if execution is successful.
Contact our Dutch debt collection attorneys
If you have any questions or require legal assistance regarding a freezing order in the Netherlands or Dutch debt collection, please don't hesitate to reach out to our knowledgeable and dedicated team at our Dutch law firm. We are committed to providing exceptional legal services and personalized attention to address your unique needs. You can contact us through our website, via email, or by phone. Our friendly and professional staff will be more than happy to assist you and schedule a consultation with one of our expert attorneys in the Netherlands, for example a Dutch litigation attorney or contract lawyer in the Netherlands in Amsterdam. We look forward to the opportunity to help you navigate the complexities of the legal landscape and achieve the best possible outcomes for your case.
The content provided on this legal blog is intended for general informational purposes only and should not be construed as legal advice or a substitute for professional legal counsel. While we strive to ensure the accuracy and timeliness of the information presented, we cannot guarantee its completeness or applicability to your specific circumstances. We encourage you to consult with a qualified attorney for advice regarding your individual legal matters. The content on this blog may be subject to changes or updates without notice, and we disclaim any responsibility for any errors or omissions in the information provided.