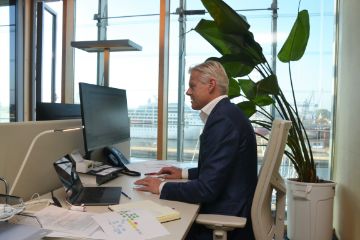 Copyright in the Netherlands – in Dutch: "auteursrecht" – is one of the most common IP rights and protects creators of works of literature, science, and art, as stated in the Copyright Act. In principle, this wording does not imply a limitation; it is not an exhaustive list. The decisive factor to be established in copyright is the concept of "work".
The work or object must meet two requirements:
– Be sufficiently precise and objectively identifiable; and
– Have its own original character and personal stamp of the creator.
Many creators seek ways to protect concepts and ideas (or other related matters) with copyright. In short, without concrete elaboration, the subject matter may be insufficiently identifiable and no protection will be possible with copyright. If you have concepts and ideas (in elaborated or undeveloped form) and still wish to protect them, there are ways to achieve the intended result under certain circumstances. Please contact us to discuss the possibilities and options.
Copyright law in the Netherlands: operation of law
Copyright arises by operation of law; no registration is required.
The core of copyright exists in the requirement that the work may not be derived from another work and further, that the product is the result of human creative work in which creative choices are made. As a rule of thumb, the question of whether it is impossible for two creators to create the same thing independently of each other is considered. If this is the case, there is usually a work involved.
If the creation is too banal or trivial, such that no creative work of any significance can be presented, no copyright protection will be possible.
Copyright in the Dutch manufacturing industry
Within our sector of the industry, MAAK see a lot of product design. Copyright law in the Netherlands is frequently used for its protection. It is of course also possible (subject to the applicable rules) to protect product design with a design right. Design rights and copyrights can apply cumulatively, which also happens regularly. A claim for the protection of product design is also regularly based on the slavish imitation doctrine.Furthermore, in our sector, copyright is often a hot topic in connection with software and contracts concluded for the supply or use of customized software or the provision of "software as a service" (SaaS). We are also seeing an increase in the number of copyright infringements in software.
Briefly put, copyright means the exclusive right of an author (creator) to reproduce and publish his creative works (to the exclusion of third parties). There are also all kinds of restrictions that arise in copyright.
Portrait rights are also covered by copyright. Copyrights are transferable, but only if they are based on a proper written deed. Copyright is a complex and nuanced area of law in which many legal rules are
ATTORNEYS IN THE NETHERLANDS SPECIALIZED IN COPYRIGHT LAW
Are you looking for a Dutch attorney specialized in Copyright law in the Netherlands, feel free to contact our colleague Remko Roosjen.