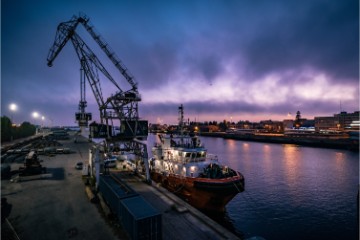 The Netherlands is an attractive hub for international business due to its generous tax policies, strategic location and skilled workforce. However, setting up a company requires following legal procedures and regulations – this is where a business lawyer comes into play. A business lawyer in Holland offers legal guidance and assistance to companies as they navigate the complex Dutch legal system. In this article, our attorneys in the Netherlands will cover everything you need to know about business lawyers in the Netherlands – their roles and responsibilities, as well as how to select the ideal attorney for your business needs.
What Is a Business Lawyer in The Netherlands?
A business lawyer in the Netherlands is a legal professional who specializes in offering legal counsel and guidance to businesses, entrepreneurs, and investors. They help companies navigate through the often complex Dutch legal system while guaranteeing they adhere to relevant regulations. Business lawyers are essential in ensuring your company's structure is compliant with Dutch law. They provide assistance with forming legal entities, creating and revising contracts, resolving disputes and handling mergers and acquisitions.
What Are the Responsibilities of a Business attorney?
In Holland, business attorneys have a variety of responsibilities that depend on the needs of their client. But some common duties that a lawyer should undertake include:
Legal Advice: Business lawyers provide legal guidance on a range of matters, such as business formation, corporate governance, contract negotiations, intellectual property protection and compliance violations.
Contract Drafting: A business lawyer drafts, reviews, and negotiates contracts and agreements such as employment contracts, lease agreements, licensing arrangements, and vendor arrangements.
Corporate Governance: A business lawyer provides guidance on corporate governance matters such as board meetings, shareholder agreements and other legal requirements.
Litigation: In case of a legal dispute, a business lawyer represents clients in court and negotiates settlements on their behalf.
Mergers and Acquisitions: A business lawyer provides advice on mergers and acquisitions, including due diligence, negotiation, and the drafting of agreements.
What Are the Qualifications of a Business Lawyer in The Netherlands?
To become a business lawyer in Holland, one must hold a Master of Law (LLM) degree from an accredited Dutch university. After successfully completing their LLM program, candidates must pass the bar exam to become certified attorneys.
In addition to formal education, a business lawyer in the Netherlands should possess the following characteristics:
Communication Skills: Business lawyers need excellent communication abilities in order to effectively interact with clients, colleagues, and stakeholders.
Analytical Skills: Business lawyers require strong analytical abilities to evaluate legal matters, identify potential hazards and find efficient solutions.
Attention to Detail: A business lawyer must possess an attention to detail so that all legal documents and contracts are accurate and free from mistakes.
Interpersonal Skills: Business attorneys need excellent interpersonal abilities in order to foster meaningful connections with clients, colleagues, and other stakeholders.
Industry Knowledge: For effective legal counsel, a business lawyer should possess an in-depth understanding of the industry in which their client operates.
Selecting the Ideal Business Lawyer in The Netherlands?
Selecting the ideal business lawyer in The Netherlands is essential for the success of your enterprise. Here are some factors to take into account when searching for a legal representative:
Expertise: Search for a business lawyer with expertise in your industry and who specializes in the areas of law that are pertinent to your business.
Reputation: Research the lawyer's reputation within the legal community, read online reviews, and get testimonials from past clients.
Communication: Select a lawyer who communicates clearly, regularly and effectively to keep you informed on legal matters.
Availability: Select a lawyer who is responsive and available when you require them, whether for an urgent situation or a routine matter. Cost effective solutions? Cost effectiveness should not be overlooked when planning a cost effective budget for your needs.
Contact our business attorneys in the Netherlands
Get legal assistance from our business lawyer in the Netherlands, Amsterdam. We have the experience that you require and would be happy to provide our legal services to you