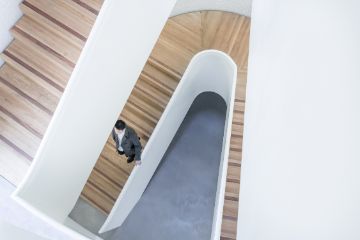 A Shareholders' Agreement in the Netherlands is an agreement where shareholders of a Dutch private limited company (N.V.), or a Dutch public limited corporation (B.V.), further regulate their legal relationships. This in addition to the company's articles of association. A Shareholders´ Agreement is not required by law. Directors and shareholders of private companies must follow the Dutch Company Law and articles of association. For additional or alternative provisions Directors and shareholders can however create a Shareholders' Agreement if they so choose. our corporate law attorneys in the Netherlands explain the key issues.
ARTICLES OF ASSOCIATION AND SHAREHOLDERS' AGREEMENT
The legal provisions in the Netherlands, the articles of association, and Shareholders' Agreements all contain several provisions regarding the relationship between shareholders. An agreement between shareholders is often created to add additional provisions. Parties may also elect to deviate from the articles or legal provisions provided that it does not contradict mandatory Dutch law. The law includes rules regarding the relationship between shareholders, and, in the case of B.V.'s, stipulations that must be included in articles to limit the transfer of shares. However, shareholders have the right to create any arrangement that circumvents these regulations.
BENEFITS OF A SHAREHOLDERS' AGREEMENT
While a Shareholders' Agreement is not required or mandatory, it can be helpful as they have a lot of benefits. The agreement allows parties to agree on specific arrangements to be followed in certain circumstances, such as when a shareholder sells his shares. You can also include management regulations to make it clear how the board of directors will decide on certain matters. A good Shareholders' Agreement will ensure that all parties are aware of how they will interact with one another and can assist in avoiding disputes. Moreover, a Shareholders' Agreement can be amended more easily than articles of association and is often easier to read and understand.
A CUSTOM-MADE SHAREHOLDERS' AGREEMENT
A Shareholders' Agreement can be customized in every way. A Dutch lawyer should know the specific needs of a company´s shareholders to create a custom-made Shareholders' Agreement. A Shareholders´ Agreement will often include the following topics and clauses:
The company's intended structure
Description of the roles of each individual in the company
The selection of supervising and managing directors
Management fee and salary guidelines
Management and shareholders rights and obligations
Exercising voting rights
Selling of shares
The sale price
Contribution capital
Rules regarding the company's debt, such as who must contribute and how they must be repaid
Dispositions regarding the dividend policy
Equity rules for the company
Non-compete clause
Exit arrangements
Confidentiality
Clauses concerning infringements
Policies and dispute resolution clauses
The business plan
A Shareholders' Agreement that is well-drafted and clear sets out expectations and establishes clear conditions from the beginning.
ENTIRE RELATIONSHIP BETWEEN SHAREHOLDERS
In the Netherlands, the articles of association of a company (often a BV), regulate a part of the relationship between shareholders. These rules include how and when decisions are made, what votes are required, etc. If these matters are not covered by the articles of association, the Civil Code of The Netherlands (BW), provides general rules for the relations between shareholders. It is useful to enter into a Shareholders' Agreement to outline the entire relationship between shareholders.
PROTECTION OF MINORITY SHAREHOLDERS
A Shareholders' Agreement can stipulate that shareholders have to achieve a larger majority to take more important decisions at the general meeting. You can also arrange that the consent of the minority shareholder must be obtained to be allowed to make such far-reaching decisions.
PROTECTION OF NON-DIRECTOR SHAREHOLDERS
Unlike shareholders who are directors, normal shareholders are not always aware of all the ins and outs of the company. They are completely dependent on the information provided to them by the board. Shareholders' Agreements may contain an obligation to keep shareholders updated and management decisions could be subject to approval by the general meeting.
The Shareholders' Agreement acts as a contract between directors and shareholders and thus ensures the protection of non-director shareholders. It can be used to help them arrange their business relationships and arrangements. It is always a good idea to include provisions in the Shareholders' Agreement that address how disputes should be resolved. This will help prevent any future conflicts. All parties should know their rights and responsibilities.
ADJUSTING A SHAREHOLDERS' AGREEMENT
All persons who are parties to the Shareholders´ Agreement must consent to adjust the agreement. This does not necessarily mean all shareholders. The amendment does not require the approval of the works council and no notary. It is recommended that you seek legal advice before you make any changes to ensure you can achieve your intentions.
DISPUTE REGARDING SHAREHOLDERS' AGREEMENTcUNDER DUTCH LAW
When shareholders have a dispute the Shareholders' Agreement under Dutch law can be crucial. If one party to a Shareholders' Agreement does not comply with these arrangements it is often necessary to immediately take action. MAAK Advocaten in Amsterdam can provide legal counsel for you in the event of a dispute regarding Shareholders' Agreements.
DUTCH LAWYER SPECIALIZED IN CORPORATE LAW
Are you looking for specific advice on corporate law in Holland or do you have questions about a Shareholders' Agreement in the Netherlands? Holland's English-speaking specialist lawyers will be glad to assist you.