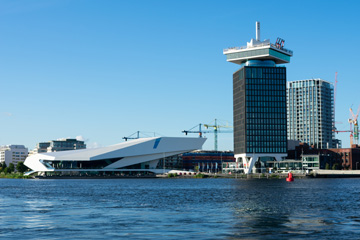 When it comes to navigating the legal system in a foreign country, it's important to have a reliable and experienced partner. At MAAK Advocaten, the international law firm in the Netherlands, our team of professionals is dedicated to providing top-notch legal services to foreign entities throughout the Netherlands. With a focus on commercial contract law, product regulation and commercial and corporate litigation in the Netherlands , our English-speaking attorneys in the Netherlands are well-equipped to assist clients in all Dutch territories, including Rotterdam, Amsterdam, Nijmegen, The Hague, Eindhoven, Utrecht, Groningen, Maastricht and Haarlem.
Meet our international law firm in the Netherlands
What sets MAAK apart from other legal providers in the Netherlands? Based in Amsterdam, our international law firm in the Netherlands operates in all Dutch territories thanks to our network of qualified Dutch attorneys. Our team of Dutch attorneys includes experts in civil law, product compliance, liability, commercial law, and business law, and is divided into departments each headed by a specialist in a specific subject. Our Dutch lawyers are admitted to the Dutch Bar Association ("Nederlandse Orde van Advocaten") and are authorized to represent clients in both civil and administrative cases. Our international law firm in the Netherlands has a strong reputation in the market an operates profoundly for foreign companies or individuals.
What services do our international attorneys in the Netherlands offer?
Our international law firm in the Netherlands offers comprehensive assistance, review, and drafting services for contracts between foreign entities and Dutch entities. This includes purchase agreements, general terms and conditions, agency contracts, international agency contracts, franchise agreements, collaboration agreements, supply agreements, real estate contracts, and more. Our team of lawyers is well-equipped to advise clients on all aspects of contract law.
Our experienced litigation attorneys are highly skilled in various legal areas, including civil litigation, corporate litigation, product compliance, liability matters, and more. Our fast court trial system in the Netherlands gives clients a higher chance of a positive outcome with the right strategy and professional support. Additionally, our lawyers specialize in debt collection, enforcement of foreign rulings, arbitrations, bankruptcy and insolvency, insurance litigation, contract termination, medical malpractice, and more.
Dutch and international law firm for foreign clients
At MAAK Amsterdam, our top priority is providing our clients with expert legal services in the Netherlands. Our team of English-speaking lawyers in the Netherlands has a wealth of experience in litigation and out-of-court services, and is equipped to assist clients in all Dutch territories. Whether you need support in debt collection in the Netherlands, contract law in the Netherlands, or any other legal area, our team is here to help. Contact our contract attorneys in the Netherlands today to learn more about how we can support your legal needs in the Netherlands.