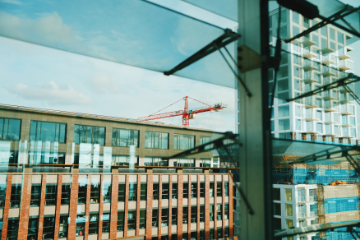 Discover the top litigation lawyers in Amsterdam, renowned for their expertise and extensive experience in various legal areas. These legal professionals specialize in commercial litigation, contract disputes, intellectual property cases, product compliance matters, and international arbitration. With a proven track record of success, they are well-equipped to handle complex legal matters and provide robust representation for their clients. Explore their unparalleled skills and reputation for delivering favorable outcomes in this exclusive article on the top litigation lawyers in Amsterdam.
Key Takeaways
Extensive knowledge and experience in commercial litigation, specializing in resolving legal disputes related to commercial transactions and business relationships.
Deep understanding of commercial laws and regulations, with extensive experience in handling wrongful termination and commercial disputes.
Proven track record in intellectual property cases, with consistent success in patent infringement litigation and expertise in protecting clients' rights in trademark disputes.
Remarkable success in (CE) Product Compliance.
Expertise in Dutch Commercial Litigation
With their extensive knowledge and experience, the top litigation lawyers in Amsterdam demonstrate exceptional expertise in Dutch commercial litigation.
Our Dutch lawyers possess a deep understanding of the intricacies involved in resolving legal disputes related to commercial transactions and business relationships. We are well-versed in the various alternative dispute resolution methods that can be employed to achieve favorable outcomes for our clients.
From negotiation and mediation to arbitration and conciliation, our Dutch lawyers have the skills to navigate through the complexities of commercial disputes and guide our clients toward effective resolutions.
Additionally, we are adept at handling cross-border litigation challenges, which often arise in an increasingly globalized business environment. Our legal expertise in international law and familiarity with different legal systems enable them to successfully represent our foreign and English-speaking clients in complex cross-border litigation cases, ensuring the protection of our clients' interests and rights.
Extensive Experience in International Litigation
With their vast experience and expertise, Amsterdam's top litigation experts have developed extensive knowledge and skills in handling international litigation cases. Our Dutch lawyers specialize in resolving complex disputes that arise in a global setting, providing effective solutions, and representing clients in various industries.
Our legal expertise in maritime disputes enables them to navigate the intricacies of international maritime law, ensuring fair resolutions for clients involved in shipping disputes, collisions, salvage operations, and more.
Additionally, their experience in construction litigation equips them with a deep understanding of the unique challenges faced by international construction projects. They are well-versed in handling disputes related to contract breaches, project delays, design defects, and construction defects.
Our Amsterdam's top litigation lawyers bring their wealth of experience to the table, offering clients exceptional representation in international litigation (and arbitration) cases.
Frequently Asked Questions
How Much Does It Cost to Hire a Litigation Lawyer in Amsterdam?
Factors affecting the cost of hiring a litigation lawyer in Amsterdam include the complexity of the case, the lawyer's experience, and the firm's reputation. Comparatively, fees in Amsterdam may be higher than in other cities in the Netherlands due to its status as a major legal hub.
Are There Any Specific Laws or Regulations in Amsterdam That Affect Commercial Litigation Cases?
Amsterdam has specific laws and regulations that impact commercial litigation cases, mostly codified in the Dutch Civil Code. The impact of new international regulations on such cases is a significant consideration (for example AI, ESG, and Product Liability), as is the role of alternative dispute resolution in resolving disputes effectively.
What Is the Average Duration of Dispute Cases Handled by Litigation Lawyers in Amsterdam?
The average duration of dispute cases handled by litigation lawyers in Amsterdam varies depending on the complexity of the case. Factors such as evidence gathering, negotiation, and court proceedings can influence the length of time it takes to reach a resolution. It can take several weeks in summary proceedings (in Dutch "kort geding") to more than one year in the first instance in proceedings on the merits (in Dutch: "bodemprocedure")
Conclusion
In conclusion, our top litigation lawyers in Amsterdam possess extensive expertise in commercial litigation. We have specialized knowledge and experience in handling various commercial and corporate disputes. Additionally, we have a proven track record in successfully handling intellectual property cases. Lastly, they have extensive experience in international litigation. Overall, our vast knowledge and experience make us highly capable of handling a wide range of legal matters effectively and efficiently.
Contact our Dutch litigation lawyers in Amsterdam
f you have any questions or require legal assistance, please don't hesitate to reach out to our knowledgeable and dedicated team at MAAK Attorneys, our specialized Dutch law firm. Our Dutch lawyers are committed to providing exceptional legal services and personalized attention to address your unique needs. You can contact us through our website, via email, or by phone. Our friendly and professional staff will be more than happy to assist you and schedule a consultation with one of our expert attorneys in the Netherlands, such as a Dutch litigation attorney or contract lawyer in Amsterdam. We look forward to the opportunity to help you navigate the complexities of the legal landscape and achieve the best possible outcomes for your case.
Contact person: Remko Roosjen | attorney-at-law in the Netherlands
Office number: +31 (0)20 – 210 31 38
remko.roosjen@maakadvocaten.nl
Please note that the content provided on this legal blog is intended for general informational purposes only and should not be construed as legal advice or a substitute for professional legal counsel. While we strive to ensure the accuracy and timeliness of the information presented, we cannot guarantee its completeness or applicability to your specific circumstances. We encourage you to consult with a qualified attorney for advice regarding your individual legal matters. The content on this blog may be subject to changes or updates without notice, and we disclaim any responsibility for any errors or omissions in the information provided.